Vet Med Celebrates Dr. Kummerow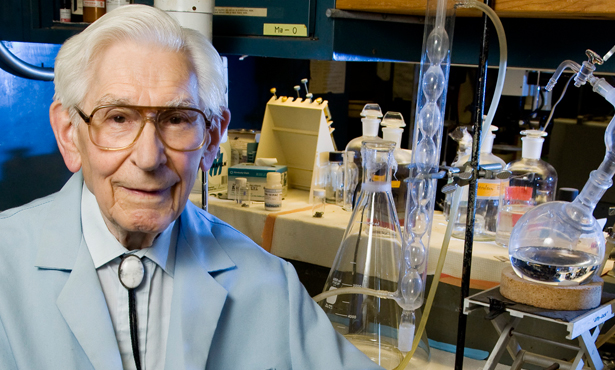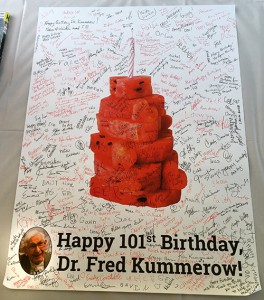 Throughout his birthday month of October, the College of Veterinary Medicine celebrates emeritus professor of comparative biosciences Dr. Fred Kummerow and his legacy of improving human health.
His biggest accomplishment is winning a half-century battle to ban trans fats. In his research, he discovered that trans fats in food led to heart disease. This year, the FDA set a deadline of 2018 for companies to eliminate trans fats from their food products.
We kicked off our celebration at the Vet Med Open House on Sunday, Oct. 4.—the same day that Dr. Kummerow turned 101. Several hundred Open House attendees signed his birthday poster, including some of Dr. Kummerow's family members, who attended the event with him.
Be sure to check out our social media each Friday of the month for posts related to Dr. Kummerow and his heart health findings.
Learn more about Dr. Kummerow:
To support his research area, or make a gift in his honor, follow the link below.