Tanzania Study Abroad Trip 2013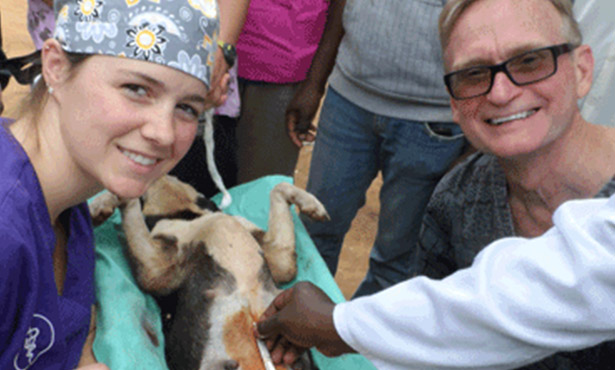 Sunday, June 7, 2013:

Kelli Kant

After a four-hour drive from Dar Es Salaam over bumpy gravel- paved roads, a troupe of tired veterinary students and veterinarians arrived in Morogoro. After unpacking and washing up, we went down to the restaurant to meet Professor Muhairwa. He was our contact person from Sokoine University of Agriculture's Veterinary College. The veterinary college is the only veterinary college in Tanzania and was founded in 1976. In the beginning there were only 14 faculty and 10 students per class. Today, there are 80 students per class, with the majority of the students being male. The university houses over 3,000 students, studying a number of different disciplines. It is a public university the students can attend for free. The standard of teaching is higher at the public universities than at the private ones. All of the children are taught English from 7 until 14 and in college, all of the lecturers teach in English.

Over dinner, Professor Muhairwa explained the different veterinary medical practices in Africa. He explained that there were only ten small animal practices in all of Tanzania. Most recent graduate veterinarians work for the government or move to a different area for a guaranteed larger income. A major industry in Tanzania is the slaughter and care of the Zebu cattle. Zebu cattle produce 1-2 L of milk/ day. The milk is usually kept by the family that tends the herd. It is rarely processed or pasteurized, instead it is just boiled to destroy the harmful pathogens. Unlike Tanzania where most of the dairy industries are backyard operations, Kenya and South Africa have a bigger and more developed dairy operation. Because the cattle are not routinely vaccinated, many are infected with tuberculosis and/or brucellosis.

There is a lack of routine healthcare and clean water systems. The lack of sanitation is further complicated by the lack of population control. The professor said that in the next 25years the population in Morogoro is expected to double from 45 million to 90 million. Currently the percentage of HIV is reported at 7%, but this value may be an underestimation of the disease prevalence. Without proper population control, this value also will rise in the next 25 years.

The social structure of Tanzania is also quite different from the States, There are currently 20 tribes in Tanzania with about 200,000 people per tribe. Most of the tribes share land, culture and a lot of the same customs. Most of the people live in harmony with one another.
However, some of the problems that plague the States also plague Tanzania. In Morogoro, usage of illegal drugs is on the rise mostly in the form of hashish. Often the drugs are imported from Pakistan, Brazil, Turkey or Dubai

After an enlightening dinner and a quick 20 minutes in the lobby using the wifi, we all went to sleep. The next day was our first day of spays and neuters and we wanted to be well rested for a hard days work.
Monday, June 8, 2013:

Dr. Bennett Made History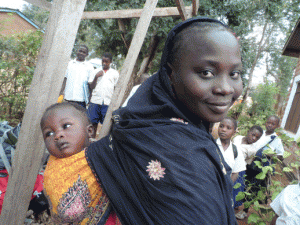 The next day, we drove to the university to meet with Professor Muhairwa, the veterinary assistant Anthony Andrew Mhando, Nickson Ng'umbi, a senior Tanzanian veterinary student, and the "Fins" (2 veterinary students from Finland).
We got a tour of the clinic and veterinary school. The school has open corridor classrooms and beautiful flowers lining the buildings. After getting a tour of the clinic, we learned that the clinic sees about 25 cases on Saturday with varying numbers during the weekday and only one clinician working at a time. The large animal surgeries are usually done in the field. The surgeons don't scrub, rather they just wash their hands plainly with soap and water. As we toured the facilities, there was evidence of some type of clinical evaluation similar to the OSCE. Even in Africa, we can't escape the OSCE!!!
After the tour, we headed to our first village, Mlali. Castrations and Spays are not usually performed. Most of the villagers are not even aware there are any procedures to control overpopulation of their animals. The owner of our first patient was a teacher in the town. The dog was anesthetized with a mixture of ketamine and xylazine. We used this drug combination for all of our surgeries. Dr. Bennett made history that day. He was the first person to ever spay an animal in this village. It was obvious by the large number of children and adults crowding to see what was happening. Desiree Parks and Natalie Windell assisted.
In the next village, we also performed a spay and vaccinated several dogs. Similar to the previous village, we had a giant group of children crowding the surgical area to get a glipse into the body cavity.
As we traveled to the last village, Nickson and Professor Muhairwa told us about some of the healthcare problems in Tanzania. Apparently, there are vitamin A deficiencies in children and animals especially during the dry season. To prevent eye and skin problems, villagers will travel to get vitamin A drops. There are also problems with infant mortality and women dying during childbirth. The professor said that 70 out of 1000 babies die before the age of 5 due to infectious reasons. Most of the maternal deaths are due to the young age of the mother. Many women have children at fourteen years of age. Contraception is not typically used because of religious reasons. Most of the people who live in Tanzania are Catholic and Muslim.
Tuesday, June 9, 2013:

Going to Jail
Tuesday, we traveled to the prison camp Dakawa. It was the first companion animal surgery ever performed in the camp.
The prisoners are mixed together. They are not separated by level of the crime they commit. There is only one jail in all of Tanzania that takes those that have committed murder. Tanzania does have the death penalty but there have been no deaths under the current president. This particular camp is an agricultural camp. It allows the offender to learn trades that will be useful for when they complete their sentence. They grow sunflowers, tomatoes, corn, wheat and have livestock. The ones who are close to the completion of their sentence look after as many as 100 cattle a day.
The dogs were very feral and vicious. Most of the dogs couldn't be touched and had to be manipulated with a rabies pole and ropes. All of the dogs were infested with ticks and fleas. A few of the dogs had transmissible venereal tumors and according to Professor Muhairwa, these tumors are quite common in Tanzania. All of the dogs were very thin but, according to Nickson, live very long lives. We performed 8 castrations, 3 spays that day and vaccinated and dewormed 46 and 52 dogs, respectively.
Wednesday, June 10, 2013:

Krista Turey

While driving through some of the more remote locations, we occasionally passed people wearing very bright cloth draped around their bodies that often have cattle close to them. These are the nomadic Maasai people. The Maasai believe the land belongs to them and therefore have the right to go wherever they wish with their animals. The Maasai believe every young man should have a machete because they equate it with power. We were told by Nickson, a Tanzanian veterinary student, as soon as the children can walk they are allowed to carry big knives. We also jokingly, I hope, were told if you take their picture- they cut your head off with said machete.
Today we went to the village of Turiani. Our surgical site was inside a small building on top of a mountain with a water tower. It was the first time we were inside a building for surgery. We did see some young military trainees practicing near by; they all wore red shirts. A local city official said they are all 18 and older, but I would have guessed them to be much younger.
We performed 3 spays, one of which was a young puppy named Police. We also did four castrations. The first castration had a bilateral perianal hernia. We were able to watch Dr. Bennett repair the hernia with whatever surgical equipment we had available. Dr. Bennett had me try using Vicryl on a spay.
He explained that there is no proof in literature that Vicryl holds bacteria despite being braided. It is softer and causes less tissue reaction inside the abdominal cavity. This is ideal for our situation where we would not be able to recheck incisions or remove sutures post surgery and after healing. One of the veterinary students from Finnland, Jonni, did a castration for the first time. We also gave rabies vaccinations, ivermectin, and flea spray around 20 puppies. In large contrast to the prison location, these dogs did not have ticks in their ears. When we began doing surgery, more and more dogs appeared. We were not able to finish all of them today, but we will come back to this area later during the program. For the first time, we saw a husband and wife together. Previously we had only seen women together or men together. Anthony, a veterinary technician, taught us the word Tayari– which means "ready" in Swahili.