Science with Heart
Use #ScienceWithHeart to show Vet Med love
See our heart beat orange and blue!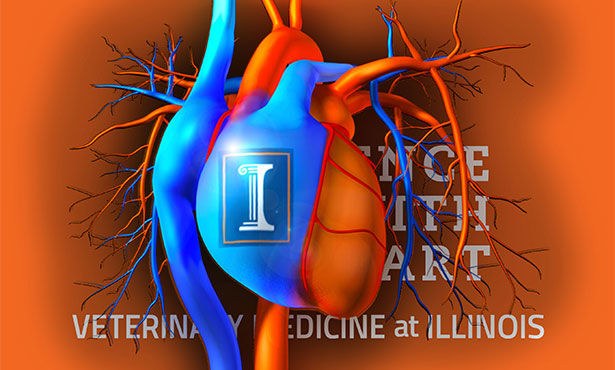 You can download a free app to make our "Science with Heart" target beat Illini orange and blue! Visit the app store or find out more on our website: https://vetmed.illinois.edu/3dvm/ Want to see the heart beat without downloading the app? Go here: https://vetmed.illinois.edu/illinois3dvm/
Global Impact:
"Science with heart" means we are data-driven and analytical, disciplined and strategic, at the same time we are caring and are choosing efforts that will improve life on earth, for animals, people, and the planet.
"Science with heart" happens in every corner of our hospital and clinics, classrooms, and laboratories.
We encourage you to help us spread the word! Use #ScienceWithHeart when you share information on Twitter or Instagram that relates to the people, programs, and innovations you encounter through our college.