Alumni Spotlight: Sarah Allison (DVM '01)
In this spotlight series, we are featuring alumni speakers who are presenting at the 2016 Fall Conference for Veterinarians. Register now for Fall Conference or view other alumni speaker profiles; more will be added each week leading up to the conference!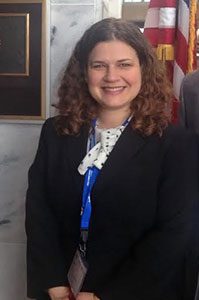 Sarah Allison (DVM '01)
Assistant Director for Division of Animal Resources
Clinical Assistant Professor
University of Illinois
Fall Conference Presentation
Wellness in the Workplace
What is your favorite memory from veterinary school?
Walking "Duke" the llama in the pasture behind the Large Animal Clinic during farm animal rotation.
What are you looking forward to at this year's Fall Conference?
Seeing the keynote presentation and the track dedicated to workplace wellness.
What is the most memorable/unique aspect of your career so far? Or, what are you most proud of in your career?
Serving as a Public Policy Faculty Fellow for the Association of American Veterinary Medical Colleges (AAVMC).
What do you enjoy doing outside of work?
Traveling.