Q/A with Veterinary Information Network President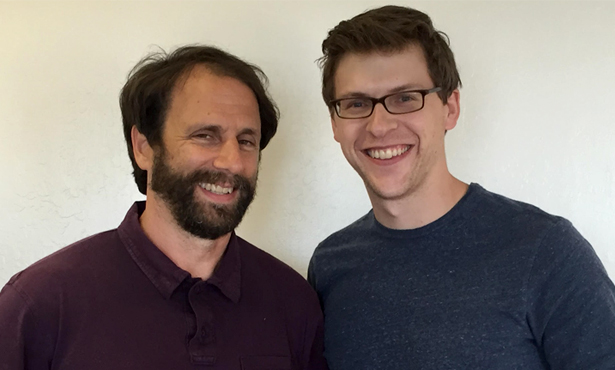 Editor's note: The opinions expressed below do not necessarily represent those of the college.
"The VIN mission is to inspire and facilitate excellence within the worldwide veterinary community."
The Veterinary Information Network (VIN) is the largest (53,000+) global community of those seeking personal insight regarding all things veterinary medicine. A few weeks ago, I had the opportunity to meet with VIN co-founder and president Dr. Paul Pion. We, at the University of Illinois College of Veterinary Medicine, identified issues most important to us, and picked his brain about them:
What is the financial outlook of the profession, and what are possible solutions?
—Joe Cacioppo, PhD, DVM Class of 2018
First of all, the honest answer to the question is "I don't know." I can give you both arguments: that we're in good shape or that we're in bad shape. Economists don't have great records of being predictors for the future, so I can't claim to be any better at predicting. Some see a projected human population increase (therefore a projected animal population increase) in the U.S., combined with no new colleges of veterinary medicine after 2017, equaling a bright future. I am not one of those. I see growing strain on our system.
Let's use the pie analogy, where the pie is the total revenue available to U.S. veterinarians. The more people that want a piece of the pie, the less each person gets. So the solution is to increase the size of the pie, or decrease the number of people splitting the pie. Everything we've done has increased the people splitting it. Businesspeople see opening new veterinary schools or opening the doors of overseas schools to more U.S. students as a profitable endeavor; that's the reason new and foreign colleges seek accreditation. We can't arbitrarily deny accrediting schools in an effort to temper supply. So the appropriate way to manage the balance between supply and demand is through setting and maintaining rigid standards of education, like a strong research component, that ensure that education of students and advancement of the profession drive the evolution of veterinary education institutions.
A few years ago I asked an associate dean at Ross: "If you don't have to support a VMTH or research program, why do you charge as much as you do for the education?" Their answer: "We charge what we can, not what we have to." And what motivation do schools have to charge less when students can borrow enough to fully cover tuition, cost of living, and even child care?
Around the same time, during a discussion of these issues, a Western University admissions administrator challenged me with, "Are you saying we should deny a student who wants to attend veterinary school?" My response was, "Everything in life has limitations. That's what gives value to limited resources, including a veterinary degree. Are you telling me you won't deny admission to every student who won't or can't write you a check?"

The bottom line is tuition has kept rising while salaries have flattened out. Over the last 20 years, debt has increased roughly 7.5% per year, while salary trails at 3.5% per year. The gap between income and debt is reaching unsustainable levels. Professionals like physicians or engineers also have significant debt, but their salaries are more proportionate to their debt. Were it not for income-driven repayment plans, many veterinary graduates would be unable to handle their debt.
These loan and repayment plans weren't developed for veterinary medicine, so we have to work within the rules that apply to all students. Congress is unlikely to make adjustments for veterinary medicine because we happen to have the debt of a physician and the salary of an engineer. In fact, there are moves to limit benefits to all professionals because some in Congress believe professionals are taking advantage of and putting a strain on the system.
The recent moves toward implementing Gainful Employment rules that can limit loans to students attending private institutions where graduate incomes fall far short of their debt load may be the catalyst for change. But I don't think we are going to see significant impact upon our profession unless these rules apply equally to public and private institutions.
In summary, we have to find a way to increase the market and temper the growth of the supply. That's the only way we thrive.
What are the VIN Foundation efforts to promote veterinary mental health and wellness?
—Cheryl Weber, Student Services Coordinator and Grief Educator
One of the biggest lapses in the profession has been how we welcome in new graduates. In the past, graduates fell off a cliff and hoped there was a good job where they landed. The VIN Foundation exists to help colleagues on their journey from pre-vet to veterinary student to associate to owner. And ultimately the most important factor that will paint the face of the profession over the next several decades is how we transfer ownership.
IWantToBeAVeterinarian.com reaches out to pre-veterinarians. It gets them personal contact and mentorship with veterinarians in order to transfer knowledge about everything from clinical skills to debt education. The website also has blogs, a cost of education map, and other resources for pre-vets to get started and research their potential future.
Many recent reports suggest that our profession struggles with depression and suicide. Vets4Vets offers tools to current and future members of the profession to navigate challenges to wellness.
For students and recent graduates, there is a debt repayment simulator. There are also a couple of classes called "Getting Through the Day/Night," designed to help new graduates review the most common clinical presentations they'll face in practice. The VIN Foundation's Model Employment Contract provides a guide and explanations that help new graduates and those who employ them make their contract negotiation a bonding rather than divisive experience. It is balanced and fair for both employer and employee.
The VIN Foundation New Graduate Manual outlines what factors contribute to being a productive associate with a balanced lifestyle.
There are also confidential support groups for veterinary students and veterinarians.
The other way we support anyone and everyone in veterinary school and after is through the VIN message boards. We have three trained veterinary mental health professionals to mentor individuals who ask for help. The assistance is private and confidential. There are also private groups for peers with similar situations and veterinarians in recovery.
How do you feel about mobile apps that allow clients to discuss questions with veterinarians directly, without the prerequisite of an office visit? Do you feel this is a business model that can work for vets? Is it helpful or harmful to the profession?
—Rosalie Ierardi, DVM Class of 2017

A lot of people who design apps come to me, and I steer clear of all of them. I would neither endorse nor put down any of them. I think that those which facilitate interaction between veterinarian and client are part of the future. I think that those trying to replace visits to a veterinarian are going to break most of the practice acts. There are certain questions that can be answered without seeing a patient, but the professional recommendation always has to be to go see your veterinarian. Some of them could be useful for a second opinion, but no app can replace someone who has seen and touched the patient.
Do you want to join our fantasy football league?
—Henry Johnson, DVM Class of 2017
No.
A big thank you to Paul from us at the College of Veterinary Medicine at Illinois for taking the time to answer these questions, and also for your philanthropy.
And if anyone out there is looking to join a fantasy football league, I might know a guy.