Preparing to Lead the Student AVMA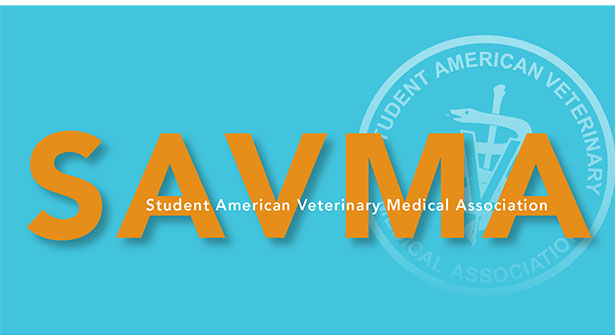 Why am I interested in servant leadership? Why am I thrilled to pile on an already full to-do list? My first career, sports journalism, spanned more than a decade and exposed me to thousands of people. My second, after only a short time, is exposing me to thousands of extraordinary people.
I believe that the combination of compassion, intelligence, and selflessness that is a common denominator amongst the overwhelming majority of veterinarians—and veterinary students—is not a coincidence. I see these people work toward a better planet for the animals that inhabit it, and that inspires me to work toward a better culture for these people. I intend to improve the lives of people who intend to improve the lives of animals.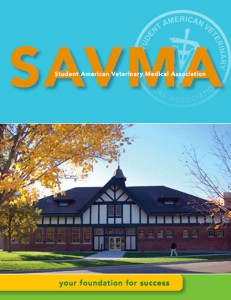 A few months ago, I was voted president-elect of the Student American Veterinary Medical Association (SAVMA), and am thrilled to say that I will be continuing to serve veterinary students for the next two years.
SAVMA improves communication between the local student organizations and gives a national voice to student members around the world. Each graduating class at every accredited veterinary school appoints one member to the SAVMA House of Delegates (HOD). The HOD is comprised of seven committees that advocate for our 14,000+ national student members through raising awareness—and acting as the liaison to their student bodies—about scholarships, grants, events, legislation, current events, etc. And it even has voting representation within the AVMA House of Delegates.
SAVMA delegates serve a two-year term, the first during their junior year as a veterinary student and the second as a senior. They meet twice each year: at SAVMA Symposium in the spring, and AVMA Convention in the summer. The HOD also has a nine-member executive board, which acts for, and on behalf of, the SAVMA HOD between sessions. After completing the two-year term, those wishing to continue serving SAVMA may run for any of the positions, and the HOD elects their next generation of leaders.
If you're interested to see what things look like from the front lines, you're in luck! Right now, I'm at the 2015 AVMA Annual Convention. I'll have the full scoop in next week's blog!