Pathobiology Hosts National Review Course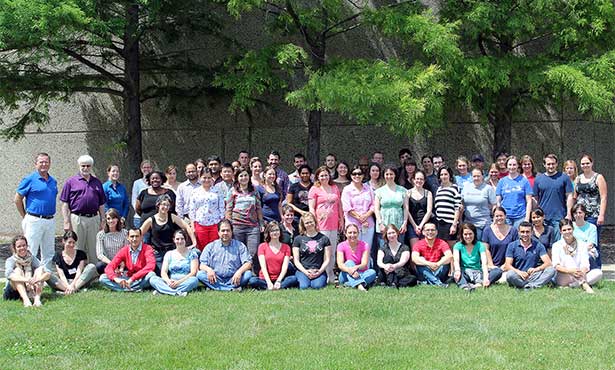 The University of Illinois College of Veterinary Medicine was selected to host the Charles Louis Davis DVM Foundation's annual descriptive course for pathology residents in 2014. Drs. Elizabeth Driskell, Stephane Lezmi, and Matt Wallig, all of the Department of Pathobiology, were the local course organizers.
In June more than sixty participants came to the Urbana campus for an intense five-day course designed to hone their skills at pathology description. Experienced pathologists coached and tested participants on description of gross and microscopic lesions as well as cytologic, immunohistochemical and ultrastructural preparations.
C.L. Davis Foundation leaders commended the local hosts for the success of the course and the wonderful hospitality provided.