O'Connor Joins Shedd Aquarium's Animal Health Division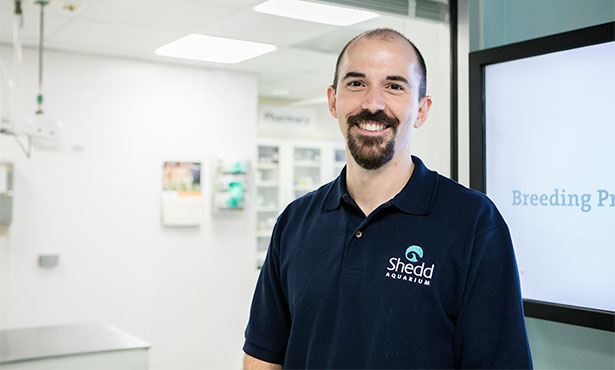 Matt O'Connor, a 2007 Illinois DVM, recently joined the distinguished team of animal care professionals at the A. Watson Armour III Center for Animal Health and Welfare, part of Chicago's Shedd Aquarium, according to a news release from that institution.
"It's a privilege to join a world-renowned aquarium like Shedd, where I can apply and further my years of experience in the care of animals with an AZA accredited aquarium," he said. "One of my first introductions to marine biology was through Shedd's High School Marine Biology program, and the passion has never faded."
Dr. O'Connor earned his veterinary degree at the University of Illinois. He also completed a one-year master of preventative veterinary medicine degree from the University of California, Davis, and a three-year residency at the Columbus Zoo and Aquarium, where he was responsible for providing veterinary care to more than 10,000 animals representing more than 700 species.
As staff veterinarian at Shedd, he will be responsible for providing comprehensive veterinary care to 32,000 animals and will provide oversight in the Illinois Zoo and Aquatic Animal Residency program offered through the College of Veterinary Medicine, Shedd Aquarium, and Brookfield Zoo.
Dr. O'Connor's diverse experiences include contributing to health assessments of the amphibian population in St. Catherine Islands, Ga., studying mortality rates of red-eyed tree frogs in Costa Rica, and performing behavioral research on naked mole rats at Brookfield Zoo. He spent four years in private veterinary practice focused on aquatic species.
Most recently, Dr. O'Connor aided members of the Turtle Survival Alliance and the Katala Foundation of the Philippines in recovering thousands of critically endangered turtles kept illegally and releasing them back into the wild.
If you have news to share or would like for us to feature an alum on the college's website, please
submit a story
via our online form.