Familiar Faces Move to New Places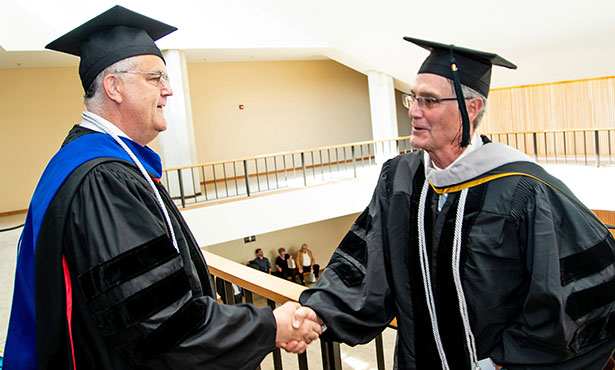 This message will appear in the June 2018 issue of the Chicago Veterinary Medical Association Bulletin.
Congratulations to these newly appointed leaders
The College of Veterinary Medicine at Illinois recently announced several new appointments.
Head of the Department of Veterinary Clinical Medicine
Dr. Dennis French, who had served as interim department head for the past two years, was officially named to the role.
"Denny is always accessible and meets everyone with a genuine welcome and interest. He's done a fantastic job of recruiting top-tier faculty to his department as interim head, and I'm sure he'll continue to grow a talented and cohesive team," said Dean Peter Constable.
In addition to recruiting new faculty members, Dr. French has helped plan significant facility improvements for the hospital, with new wings in the works to house a linear accelerator and a state-of-the-art small animal surgery suite. Primary care services, including the zoo medicine service and the shelter medicine program, will be relocated to the new Veterinary Medicine South Clinic. The Wildlife Medical Clinic was the first unit to move to the South Clinic building. Vacated space in the hospital will be renovated for an expanded emergency and critical care service.
Dr. French has a clinical specialty in equine practice and herd health. He earned his veterinary degree from the University of Minnesota in 1978 and spent nearly 30 years at Louisiana State University School of Veterinary Medicine before joining Illinois in 2009 to lead the Food Animal Medicine and Surgery section.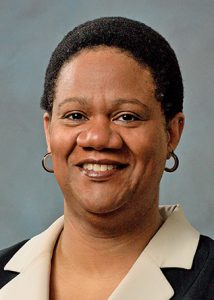 Coordinator of Diversity and Inclusion
After an internal search, Dr. Yvette Johnson-Walker was appointed to this newly created position. She will provide leadership to increase diversity and promote an inclusive environment within the college and will represent the college on these matters across the campus and in national veterinary organizations.
Dr. Johnson-Walker has been on the college faculty for 14 years. In addition to her teaching, discovery, and extensive public service activities, she has worked to promote inclusion within the college by mentoring individual veterinary students and student clubs and by serving on college committees. Dr. Johnson-Walker holds animal sciences, veterinary, and master's in clinical veterinary medicine degrees from the University of Illinois and a PhD in epidemiology from Michigan State University.
Coordinator of International Programs
Dr. Loukia Agapis was recently appointed to provide leadership on international activities related to faculty and student programs and to serve as the point of contact for international visitors, international partner institutions, and campus offices of international engagement. She will also promote cultural competency in veterinary students and provide leadership and oversight of student study abroad experiences. This role had previously been held by professor emerita Dr. Margarethe Hoenig.
Dr. Agapis has been a clinical instructor with the Shelter Medicine Program at Illinois since 2016 and earned her veterinary degree from the University of Thessaly in her native Greece. She holds a master's degree in veterinary medical science with a focus in shelter medicine and a graduate certificate in veterinary public health from the University of Florida.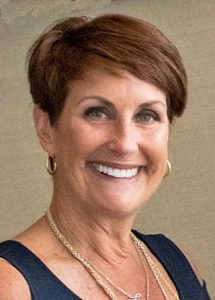 Assistant Dean for Advancement
Christine Dietrich, who joined the college in 2014 as associate director for advancement, has been promoted the assistant dean role. In her years at the college, Dietrich has secured multiple major gifts as well as corporate sponsorships, worked closely with clinical faculty to build a Grateful Client Program, and implemented a naming rights strategy to attract donors to opportunities in the new Wildlife Medical Clinic facility. The Office of Advancement oversees alumni relations and organizes receptions for Illinois alumni at national veterinary meetings, in addition to working with donors to create scholarships, endowments, and other support for college programs.