Neurology through a First-Year's Eyes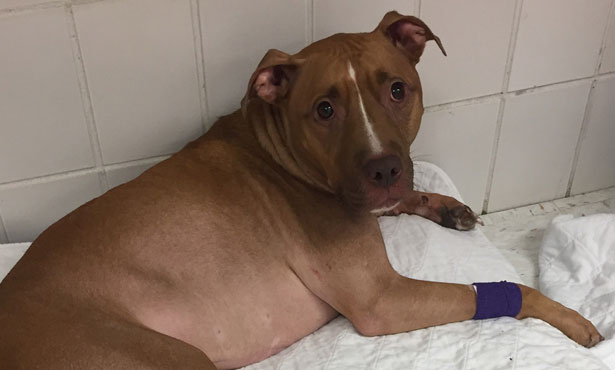 With it being my favorite rotation, I felt I had to talk about neurology. I was able to get a glimpse into the life of a veterinary neurologist's 12-plus-hour days, complex cases, and spinal surgeries. These doctors complete four years of veterinary school and then do another four years or more to be board-certified in neurology. From what I was able to experience, the reward was worth it.
The first-year veterinary students followed a fourth-year student into the exam room with the patients they were assigned that day. I took the patients' temperatures, heart rates, and respiratory rates, while also learning the physical and neurological exam from the fourth-year. We would then present the history and physical exam findings of the patient with the doctor, who would then discuss a possible plan with the student. Although the days were long and extremely busy, I learned a lot and was allowed to be as hands-on as I felt comfortable.
One case that stuck out to me was a dog named Copper (pictured above). She came to us from the ER with acute onset paraparesis, or weakness of the hind limbs, and loss of bladder control. It was dejecting to see a young dog look at her legs and not understand why she could not move them. This was one patient I was attached to and could follow the case most of the way through.
Further testing with a CT scan showed what appeared to be spinal compression. I was then fortunate enough to watch Copper's spinal surgery in which the veterinarian reduced the hemorrhage that was found around the spine. Copper underwent rehab soon after surgery, again at the Veterinary Teaching Hospital, which included massage, rotation of the limbs to allow better blood flow, and an underwater treadmill. Within minimal time, Copper was able to regain strength in her back legs and begin to try to use them again. She went home to her family that same weekend. It was incredibly rewarding to see the transformation that was made and to watch a sweet dog get to go back with her owners.
The neurology rotation gave me the most insight as to what goes into treating a patient and getting the patient home as soon as possible. During this week I also experienced other services provided at our hospital, such as surgery and ER. The staff and students were helpful and enthusiastic about what they were doing, using every opportunity as a teaching moment. Of course, not all days are easy and not all patients have a good prognosis. However, the neurologists make every life they can a little better and work hard to diagnose these cases. I'm glad I was able to experience this specialty and would definitely go through it again!
Update from Copper's owner: "Copper is doing much better. Not 100% but she gets stronger every day. She's going up and down stairs with no trouble and can even jump on the couch again (even though we try to keep her from doing it still)."