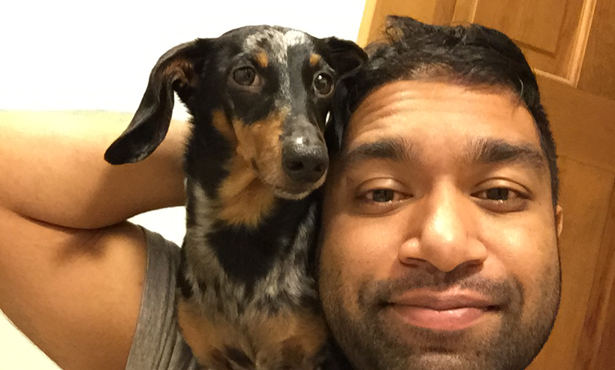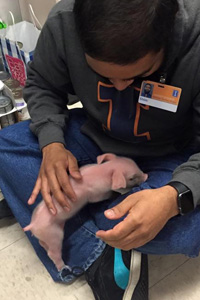 Shim Ahmed, client services representative, has worked at the College of Veterinary Medicine for three and a half years in the Veterinary Teaching Hospital (VTH).
Using 10 words or less, describe what your role at the college is.
Represent the VTH as the client's first point of contact.
Have you held other titles or responsibilities at the college?
No, not here at Vet Med. I did, however, leave for six months to work at the Chancellor's Office. I missed Vet Med so much that I had to come back!
What is your favorite part of your job?
I love interacting with my coworkers in different areas of the hospital. The people that work here are passionate about what they do, and it is very inspiring. Plus I love learning new things about what we do at the VTH.
Complete this sentence: My most memorable day at work was….
My most memorable day at work was our Superhero Day last year. I was really impressed with how everyone came together for a great cause. It was a very fun day, and I enjoyed seeing people with their superhero attire on.
What would your coworkers be surprised to learn about your life outside of work?
I am going back to school to work on a degree in business administration. Also, I like going hiking or running whenever possible.
Do you have any pets?
I do! I have an 8-year-old miniature dachshund named Moe Buttons. He is the cutest and most loving puppy ever.