Meet Our New Recruits, Firkins and Clay
This message appeared in the September 2016 issue of the Illinois State Veterinary Medical Association Epitome.
These leaders focus outward from the college.
I am delighted to announce the newest members of your leadership team at the College of Veterinary Medicine.
Dr. Larry Firkins now heads the Office of Public Engagement as associate dean. Larry has devoted his career to delivering business and management skills to veterinary students, practitioners, and producers not only at Illinois but around the world.
Heather Clay joined the team in July as assistant dean for advancement. Heather brings tremendous experience, including, most recently, as the regional vice president for philanthropy at Mercy Health Foundation in Oklahoma City and three years as the lead fundraiser for the veterinary program at Oklahoma State University.
Larry and Heather hold key roles that focus outward from the college. I hope you, as a member of the Illinois veterinary community, will take advantage of an opportunity to get to know them and learn how they can serve you. Make a point of speaking with them at our annual Fall Conference in September and the Illinois reception at the ISVMA Convention in November.
Most of you already know Larry Firkins, either as an outstanding professor, a coordinator for the powerful EVP continuing education offerings, or perhaps as a swine Extension veterinarian. Larry is the quintessential Illinois success story, having earned four degrees at this university: a BS in agricultural economics, a DVM, an MS in epidemiology, and an MBA. He is also a graduate of the college's first EVP in swine health management, and brings the passion of personal experience to a role that will include expanding and elevating the EVP credential.
"I am excited about accomplishing the public engagement goals identified in the college's strategic plan," says Dr. Firkins. "We have great people doing innovative and creative work, and together we can provide the highest level of engagement, outreach, and continuing education. For Illinois veterinarians, that means we're here to support and energize your career."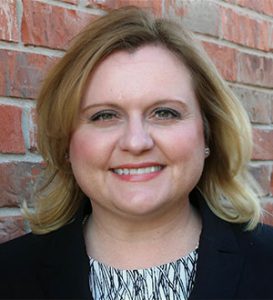 While Heather Clay is new to Illinois, she is right at home in a clinical setting and a classroom. I know you will enjoy Heather's openness, sense of humor, and strategic savvy.
"I love finding ways to connect donors' passions with college goals," says Clay. "I am impressed with the scope of work that Illinois has outlined in its strategic plan and eager to learn more about the people who are making these plans reality. Please find me at an upcoming event or give me a call to arrange a meeting."
We also welcome many new faculty members who have joined Illinois over the past year. Come to Fall Conference to meet them in person:
Daniel Duffy, small animal surgery
Kari Foss, neurology
Lynelle Graham, anesthesiology
Stephanie Keating, anesthesiology
Efa Llewellyn, small animal emergency and critical care medicine
Tessa Marshall, food animal medicine and surgery
Jennifer Reagan, small animal surgery
Katie Smith, ophthalmology
Miranda Vieson, anatomic pathology
Jordan Vitt, cardiology
You can register for Fall Conference at go.illinois.edu/fallconference.
—Dean Peter Constable