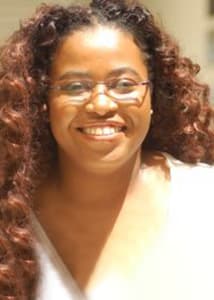 MAYA SCOTT-RICHARDSON, PhD
GRADUATE RESEARCH ASSISTANT
Maya Scott-Richardson hails from Lithonia, GA and attended Tuskegee University where she became the first person to graduate with a Bachelor's of Science in Environmental Health in 2012 and completed her Masters of Science in Environmental Sciences in 2014 where her thesis focused on evaluating of the effects of arsenic contamination on soil enzymes activity and microbial composition. Maya defended her doctoral degree in Pathobiology (Spatial Epidemiology) on the legacy of arsenic in panhandle Florida and its adverse health effects on vulnerable population in panhandle Florida in November 2019.
ALVYN HERNANDEZ REYES
UNDERGRADUATE RESEARCH ASSISTANT
Alvyn Hernandez Reyes is an undergrad at the University of Illinois at Urbana-Champaign through the college of Liberal Arts and Science. Currently, Alvyn is pursuing a Certificate in Medical Entomology through his summer research with the I-TICK program. Alvyn's current interests are in neuroscience and public health. He has aspirations to pursue a doctorate degree of medicine and is currently obtaining his B.S. in Integrative Biology and Cognitive Neuroscience.
GIANLUIGI ROSSI
POSTDOCTORAL RESEARCH ASSOCIATE
Currently with the University of Edinburgh
I am a disease ecologist, using my knowledge and skills to investigate the epidemic transmission dynamics in livestock systems. My research also aims to provide solutions for epidemic prevention and control plans, which help to improve animals and humans health.