Illinois Hosts International Symposium on Stallion Reproduction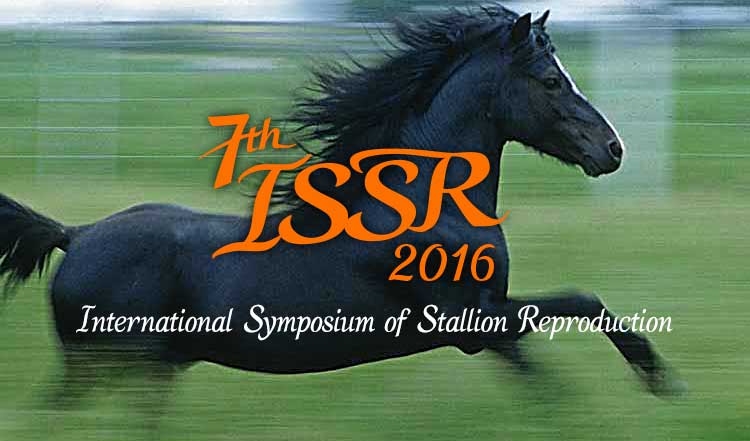 Every four years an elite group of scientists and clinicians from around the globe gathers to advance the field of andrology—the study of male reproduction—in the equine species.
This year the University of Illinois College of Veterinary Medicine is pleased to host the Seventh International Symposium on Stallion Reproduction. More than 100 experts in equine reproduction, most from outside the U.S., have registered for the August 27 to 29 symposium.
Dr. Igor Canisso, assistant professor of equine theriogenology at Illinois, chairs the symposium's organizing committee.
"This will be only the second time the symposium will be held in North America," notes Dr. Canisso. "The first symposium was held in Stockholm, Sweden, in 1992. Later host cities have included Amersfoort in the Netherlands; Fort Collins, Colorado; Hannover, Germany; Gramado, Brazil; and Vienna, Austria."
Speakers scheduled for the program this summer will be coming from Australia, Belgium, Spain, Italy, Austria, The Netherlands, and Canada as well as from Florida, Illinois, Pennsylvania, and Kentucky in the United States.
Presentations will cover state-of-the-art knowledge on such topics as breeding soundness evaluations, stallion fertility, techniques in semen preservation, stallion sexual behavior, and male factors affecting the success of artificial reproductive technologies.
Trainees and Experts Collaborate
"This meeting attracts an exclusive and prestigious body of equine andrologists as well as individuals in training to become certified in this field," says Dr. Canisso. "One purpose of the meeting is to promote interaction and future collaboration between the trainees who are just approaching board certification and the world's finest scientists who study stallion reproduction."
Registration is open to any practicing veterinarian interested in learning from world-class clinicians and scientists.
The first day of the symposium is devoted to a daylong board examination review for veterinarians completing residency training to become board certified by either the American College of Theriogenologists or the European College of Animal Reproduction.
About Dr. Canisso
Dr. Canisso, who joined the Illinois faculty in 2014, holds both of these certifications. He earned his veterinary and master's in animal science degrees in Brazil and completed a residency in theriogenology (the field of animal reproduction) at Cornell University College of Veterinary Medicine, Ithaca, N.Y. Dr. Canisso earned his PhD in equine reproduction from the Maxell H. Gluck Equine Research Center, University of Kentucky, Lexington, Ky.
At the University of Illinois Veterinary Teaching Hospital, Dr. Canisso leads the clinical and research program in equine reproduction. Dr. Canisso has extensive experience handling pregnancy and foaling problems as well as a range of advanced reproductive problems in mares and stallions, from infertility to aggressive behaviors.