Illinois Experts Investigate Markers for Drug Allergy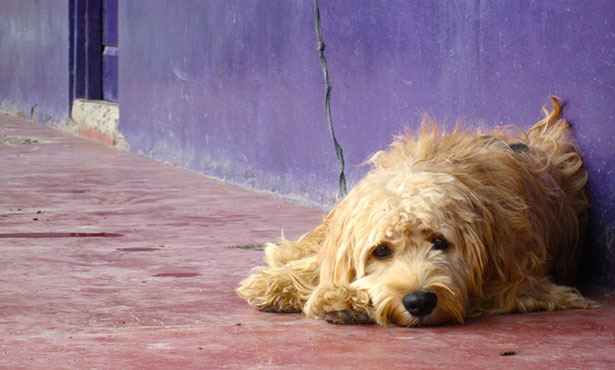 By Sidonie Lavergne , DVM, IPSAV, PhD, and Karen L. Campbell, DVM, MS, DACVIM, DACVD
Very little is known about immune-mediated idiosyncratic adverse drug reactions in veterinary patients, though its incidence is thought to be 1 percent or less, similar to that observed in human patients. Most delayed drug hypersensitivity reactions (i.e., reactions that occur >5 days after onset of therapy and involve IgG and/or T cells) target the skin, resulting in a wide range of clinical presentations from pruritus to toxic epidermal necrolysis. The most common drugs associated with delayed drug hypersensitivity include antibiotics and nonsteroidal anti-inflammatory drugs.
In the October 2013 issue of Veterinary Dermatology, college faculty and residents published a study on the in vitro effect of antibiotics on canine keratinocyte viability as a predictive factor differentiating "allergenic" antibiotics from "non-allergenic" ones. (See go.illinois.edu/drugallergy.)
The study was novel for several reasons: it was the first to use dog keratinocytes to study canine cutaneous drug hypersensitivity; it used antimicrobial-free media to grow cells, avoiding a significant confounding factor; it focused on antibiotic concentrations that can be reached in vivo; and it investigated "allergenic" antibiotics (amoxicillin, cephalexin, sulfamethoxazole, and sulfadimethoxine) and "nonallergenic" antibiotics (enrofloxacin and amikacin).
Results showed that cephalexin and to a much greater extent enrofloxacin significantly decreased cell viability. The toxic nitroso metabolite of sulfamethoxazole, which was also investigated, decreased cell viability after 2 hours, but cell numbers were increased after 8 hours.
This study found that in vitro cell death of dog keratinocytes after exposure is not a good predictor of the allergenic potential of an antibiotic. These researchers are now exploring oxidative stress and inflammation as possible in vitro markers of allergenic potential.
About the researchers: Dr. Karen Campbell heads of the college's clinical medicine department. She is double boarded in small animal internal medicine and dermatology. Dr. Sidonie Lavergne, assistant professor in comparative biosciences, earned her veterinary degree in France and her PhD at the University of Wisconsin. Dr. Lavergne leads an immunotoxicology laboratory that focuses in part on the pathogenesis and diagnosis of delayed drug allergic reactions.
Note: Dr. Lavergne is one of the only persons in North America who can test for the presence of drug-specific memory T cells and anti-drug antibodies in a pet's blood sample. Her laboratory tests patient's blood for diagnostic purposes free of charge. All supplies and shipping costs are also covered by her research project. She also provides free consultation to veterinarians who need help managing a patient with a life-threatening reaction or who are not certain whether their patient had a drug allergic reaction. Reach her at slavergn@illinois.edu.