Office of Advancement
2001 South Lincoln Avenue
Urbana, Illinois 61802
P: (217) 333-2761
F: (217) 244-8887
Email
Helping all kinds of animals (and sometimes their owners too)
From dogs to cats, cows to horses, barn owls to bobcats, the students and veterinarians at the College of Veterinary Medicine treat all kinds of animals. Whether you are a past client of the Veterinary Teaching Hospital, have brought an animal into the Wildlife Medical Clinic, or simply love animals, you can make a difference in the lives of the animals we treat. When you make a gift to one of the following funds, every day animal companions receive healing care, animal owners find support and information, wild animals in need get help, and future practitioners grow in the art and science of veterinary medicine.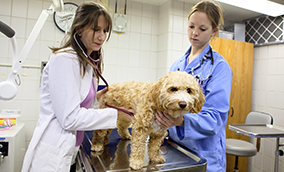 Friends of the Veterinary Teaching Hospital
Your gift will enable us to deliver the very best care to more than 16,000 animal patients every year while educating the future generations of veterinarians.
Wildlife Medical Clinic Fund
Your gift will be used to care for ill or injured wild animals brought in by the public. Your gift directly provides food, medicine, and equipment used to treat approximately 2,000 wildlife patients every year.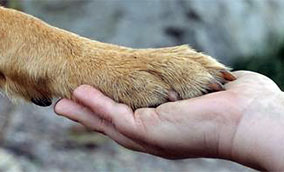 A Friend in Need Animal Care Fund
Pets are family members and friends. Sometimes, the cost of veterinary care exceeds an owner's budget. A Friend in Need Animal Care Fund for Current Use will help owners with limited budgets get care for their pets and also support care for homeless animals.
K9 Officer Down Fund
Your gift to the K9 Officer Down Fund furthers the care and training available to address medical emergencies in dogs used by law enforcement or other government agencies.
Equine Emergency Fund
When horse owners are faced with emergency care needs that they can not afford, gifts made to the Equine Emergency Fund help to cover those expenses.
Companion Animal Memorial Fund
Your gift, which could be made in memory of a beloved animal friend, will be used to benefit companion animals in areas such as oncology, dentistry, and kidney disease.
---
Other Ways to Help Animals