Get to Know Dr. Tony Cappa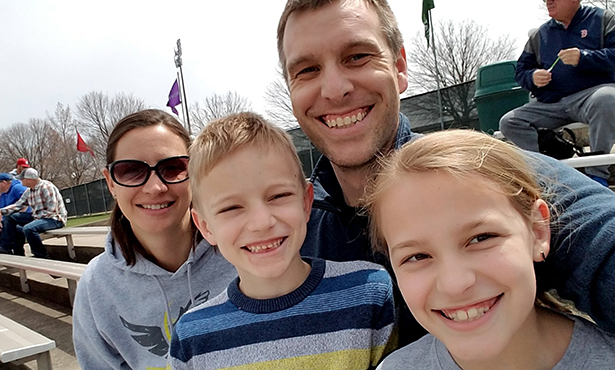 Dr. Anthony ("Tony") Cappa (shown above taking in a baseball game with his wife, Jill, and kids, Macy and Tyler) joined the faculty this month as a clinical instructor in the shelter medicine program, but he says he's "familiar with the University as I graduated from the Veterinary College in 2006."
Using 10 words or less, describe what your role at the college is:
Instruct students in high-quality, high-volume spay/neuter techniques
What is your favorite part of your job?
Interacting with the students in a small group setting and helping them further develop their clinical skills
 What would your coworkers be surprised to learn about your life outside of work?
My idea of a relaxing Sunday is working outside in my yard.
Do you have any pets?
We recently saw the passing of our two guinea pigs, Spike and Brownie, so are currently pet-free. We will be in the hunt for a dog this spring.