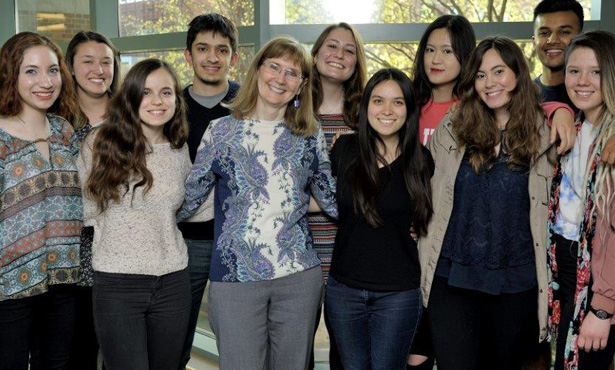 Dr. Susan L. Schantz, professor in the Department of Comparative Biosciences, has been with the College of Veterinary Medicine for 22 years and served as the interim department head last year. 
Using 10 words or less, describe what your role at the college is:
Research, teaching, graduate student training.
What is your favorite part of your job?
Training the next generation of scientists.
Complete this sentence: My most memorable day at work was….
Hooding my PhD students on graduation day.
What would your coworkers be surprised to learn about your life outside of work?
I am a cheese head.
Do you have any pets?
Unfortunately, no pets. What I do have is plenty of allergies that keep me from living with any furry friends.