Get to Know Kristin Yager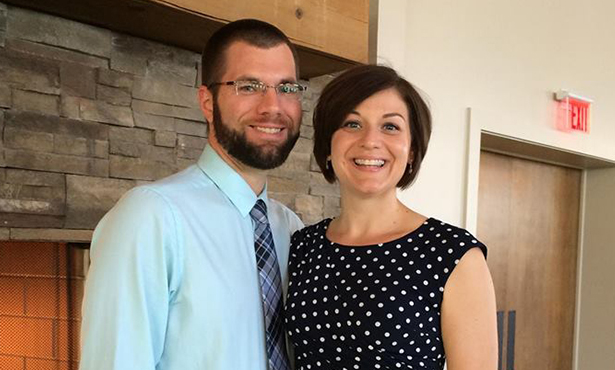 Kristin Yager, an instructional laboratory specialist in the Department of Comparative Biosciences, has been at the College of Veterinary Medicine for two years.
Using 10 words or less, describe what your role at the college is:
I teach gross and comparative anatomy to our first-year students.
What is your favorite part of your job?
When I am able to assist a student with a difficult concept and they have that moment when the "light bulb" flashes on and I know I have helped them to understand. I look forward to when the students I have taught move on to clinics and are able to apply what I have taught them to the care of their patients.
Complete this sentence: My most memorable day at work was….
Being able to bring two of my dogs to work with me to use as a teaching animal for our Small Animal Anatomy and Physical Exam Rotation. Since we usually work with cadavers, it is a fun change of pace to be able to work with live animals with our students and it was neat for my students to meet two of my pets since my pets are such an important part of my life.
What would your coworkers be surprised to learn about your life outside of work?
I joined a boxing gym last summer and I also enjoy running and lifting in my spare time. I am very outdoorsy and enjoy birding, hiking, and caving. My husband (pictured above) and I hope to eventually visit all of the National Parks.
Do you have any pets?
Wrigley, a 13-year-old cocker spaniel; Winnie, a 1.5-year-old mixed breed dog; Daisy, a 2-year-old English Mastiff; our cats Maddie, Billy, and Panther; a Quaker Parrot named Petey; and a Russian tortoise named Stewie.