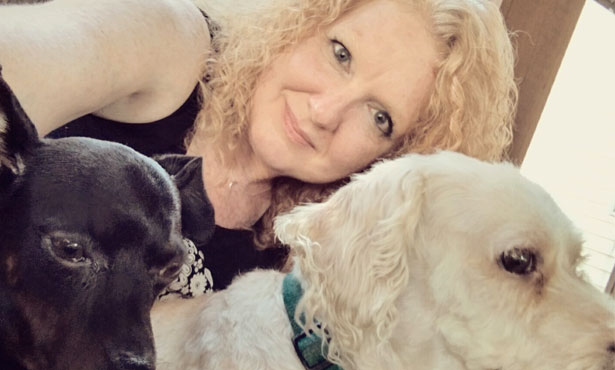 Jodi Liggett, veterinary research specialist, has worked at the College of Veterinary Medicine for 17 years.
Using 10 words or less, describe what your role at the college is. 
I perform diagnostic clinical laboratory tests as well as research testing for the Clinical Pathology Laboratory section of the Veterinary Diagnostic Laboratory. (Sorry, 10 words wasn't enough!)
Have you held other titles or responsibilities at the college?
I am a member of the VDL Quality Assurance Committee and have participated in duties resulting in the AAVLD accreditation of the Veterinary Diagnostic Laboratory. I am the senior technologist for our Hematology section. And I have been a search committee member in the past.
What is your favorite part of your job?
Serving as a reference laboratory means we receive samples with a variety of disease states (sometimes rare and unusual) from many different species. I also take pride in the fact that my coworkers and I bring approximately 120 years of combined clinical laboratory experience to the college.

Complete this sentence: My most memorable day at work was….
My most memorable day at work was September 11, 2001, trying to attempt a "business as usual" composure as the news from that day unfolded.
What would your coworkers be surprised to learn about your life outside of work?
I have a 10-year-old son, and I still own my first automobile, a 1966 Ford Mustang that I restored with my Dad.

Do you have any pets?
Two dogs. A black and brindle Miniature Pinscher named Chip, and a blonde Cock-a-poo named Chase.