Get to Know Jessica Bengtson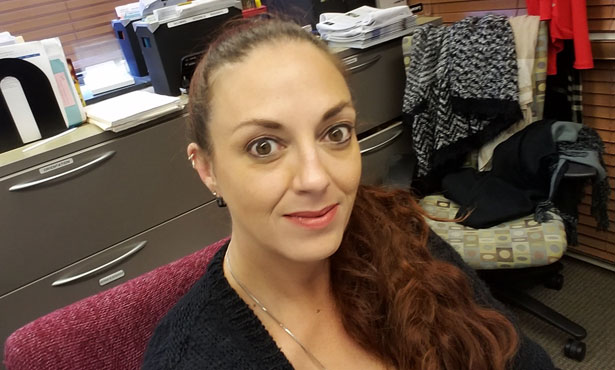 Jessica Bengtson, office administrator, has worked at the College of Veterinary Medicine for 17 years. She's in her 22nd year of working at the University of Illinois.
Using 10 words or less, describe what your role at the college is.
I currently provide support to the VCM (Veterinary Clinical Medicine) Graduate Program.
Have you held other titles or responsibilities at the college?
I started my career at the College of Veterinary Medicine in the Word Processing Center—before our incoming professors were so well-versed in using computers and needed assistance with professional correspondence, course materials, etc. Over the years I have also worked for the Director of Computing Services, the HR Service Center, the Dean, the Assistant Dean for Administration, and the Director of the Veterinary Teaching Hospital.
What is your favorite part of your job?
Working with the interns and residents.
Complete this sentence: My most memorable day at work was….
My most memorable day at work was my very first day. I walked into the office with my "pot" of coffee in one hand—if you know me you've seen my mug—and my purse in the other, and a co-worker (Judy Sims) rushed to me and grabbed me in an excited hug. My coffee (with its cream and sugar) went flying. The carpeting had to be cleaned and I was very embarrassed!
What would your coworkers be surprised to learn about your life outside of work?
I have taught ballet for the Champaign Park District for the past 27 years and most nights when I leave the VTH I head to the ballet studio for the rest of the evening. I will also forego sleep to read a good book.
Do you have any pets?
Yes, Basco. He is my baby!