Get to Know Heather Soder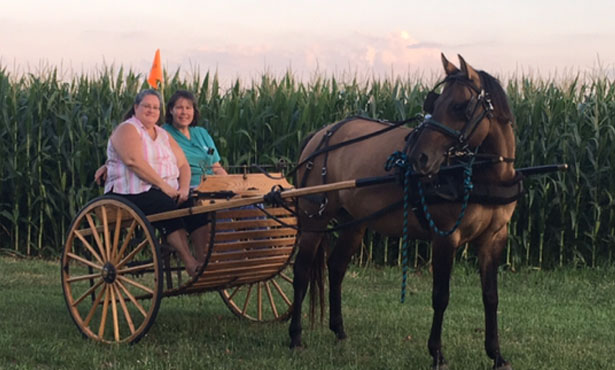 Heather Soder (wearing green in the photo), surgical vet tech II, has been with the College of Veterinary Medicine since 1996.
Using 10 words or less, describe what your role at the college is:
Creating a supportive learning environment for the students during live animal neuter labs.
What is your favorite part of your job?
My favorite part is working with students.
Complete this sentence: My most memorable day at work was….
Every day is a memorable day when working with students; they are a constant source of joy and happiness.
What would your coworkers be surprised to learn about your life outside of work?
I volunteer a lot with a rural soccer program, and I spend a lot of time driving my horse and buggy.
Do you have any pets?
Oh, yes: one horse, one pony, five goats, four dogs.