Get to Know Bryan Jones Jr.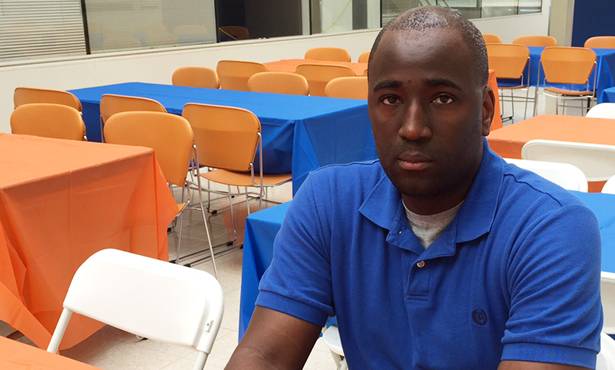 Bryan Jones Jr. is assistant facilities manager and has worked at the College of Veterinary Medicine for three years.
Using 10 words or less, describe what your role at the college is.
Facilities maintenance and inventory management.
Have you held other titles or responsibilities at the college?
I started as a distribution clerk in 2013. It was my first job at the University of Illinois and, boy, was I grateful for it. I was feeling a little down after getting my bachelor's degree and being unable to find a job that paid a living wage. Being at Vet Med has been a wonderful opportunity.
What is your favorite part of your job?
Discovering the many wonderful things that we do here at Vet Med in research and with the animals. It is very interesting.
Complete this sentence: My most memorable day at work was….
The most memorable day I've had at Vet Med was working with my summer help student and taking a picture with a cow. We had never seen a cow up close before so it was a very memorable experience.
What would your coworkers be surprised to learn about your life outside of work?
I am currently enrolled in the Professional MBA program here at U of I. It is challenging but very fun! I also do freelance writing outside of work and run quite a few blog pages.
Do you have any pets?
Yes. A Pomeranian mix named Sophie. She's a silly, friendly dog that loves kids. She was also a patient here at the Veterinary Teaching Hospital. They did a great job repairing her broken leg.