Things to Know about Illinois in 2016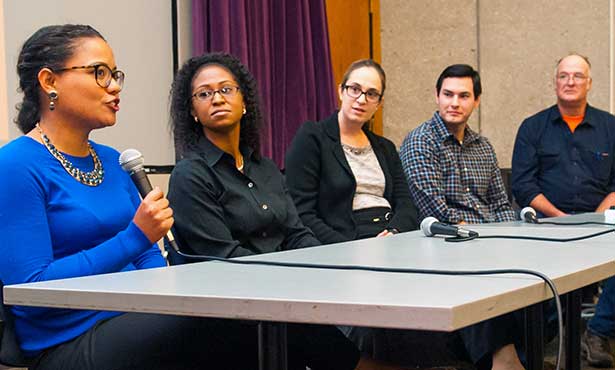 This message appeared in the January 2016 issue of the Illinois State Veterinary Medical Association Epitome.
Happy New Year from all of us at your College of Veterinary Medicine!
The start of 2016 falls midway through the fiscal and academic year at the University of Illinois. It's a good time to update you on recent brag points, budget woes, and our continuing gratitude for the partnership of the Illinois veterinary profession.
Illinois students shine
Since the results came in last fall, I have been sharing this good news widely: Our Class of 2015 achieved a 99.2 percent pass rate on the North American Veterinary Licensing Examination (NAVLE). For comparison, the national average is a 95.5 percent pass rate.
Further evidence of the curriculum's efficacy comes from responses to a survey conducted just before graduation. Students who graduated in the past three years (the first classes educated under the new Illinois veterinary curriculum) reported significantly higher levels of confidence in their practice skills at graduation than did those graduating in the previous five years.
In 2015 for the first time Illinois students and clinicians formally partnered with the state Department of Agriculture to provide veterinary care for all animals at the annual state fair. Philip Nelson, director of the agriculture department, noted that, "Large animal veterinarians are critical to the livestock industry. There has been a decline over the years in this field, and this partnership serves as a way to give students another practical experience."
Another stellar student: Matt Holland, Class of 2017, is leading on a national level. He is serving a three-year term—one year each as president-elect, president, and past-president—on the Student American Veterinary Medical Association board.
You can keep up-to-date with Illinois students on the go by reading their blogs on our website: vetmed.illinois.edu/category/student-blogs/
State budget binds
As campus leaders foresaw problems with the state budget early last year, they asked the college to develop a plan to address a potential 31.5 percent reduction in state funding. For us, that amounts to about $2.2 million over the next two years. We've made difficult budget choices in order to preserve a transformative educational experience for students, to strengthen research programs, and to enhance referral services.
One impact of the budgetless state is that it left in limbo a major renovation project for the two large lecture halls in the Basic Sciences Building. All state-funded construction activity halted on July 1, leaving our 240 first- and second-year classes with nowhere to sit during 20+ hours of lectures each week.
In a little over a month, we evaluated many options and quickly implemented AV improvements so that the microbiology and anatomy laboratories could accommodate the entire classes for lectures. The result is cramped and awkward, but it allows students to remain on the veterinary campus and it retains, for the most part, the established class schedule.
Resources for referrers grow
Despite budget constraints, the college is committed to providing outstanding clinical and diagnostic services for veterinary professionals. Last year the Veterinary Diagnostic Laboratory (VDL) began offering rapid and inexpensive microbiological identification with a new Bruker MALDI-TOF Biotyper. By the end of 2016, we anticipate having a fully operational 3T MRI unit that will enhance service from our neurological, oncologic, equine, and other Veterinary Teaching Hospital (VTH) sections. A search is under way to hire a second cardiologist to complement the work of Dr. Ryan Fries, the only boarded cardiologist in the state who performs interventional procedures such as balloon valvuloplasty.
In Chicago, clinical pathology services are now available through our satellite VDL location in Buffalo Grove. Specialty and emergency veterinary services are offered in the city at VSC at Illinois. The college is using both these locations to expand scholarship and research opportunities in addition to providing service.
Lastly, a free mobile app for referrers was recently launched to make test results and contact information from the VDL and VTH easily accessible. Get it from your app store by searching for "Illinois DVM."
Your partnership is vital
Our connections to the Illinois veterinary community continue to provide a source of strength for the college. At our Open House on October 4, several alumni participated in a panel for prospective students to showcase the variety of practice opportunities. (Shown in the photo above are, from left, Drs. Arielle Herndobler, Doreen Turner, Lynn White-Shim, Michael Miller, and Joseph Rudolphi.) They answered questions from prospective veterinarians and their parents at the 2015 Open House.
We are grateful for the many ways each of you contributes to the college's programs and students: through your clinical referrals and use of the VDL, through mentorship of students, employment of graduates, and gifts to scholarships, and through your advocacy in the state and national legislative arenas.
I look forward to the coming year in partnership with you.
—Peter Constable