Faculty Spotlight: Katherine Kling, DVM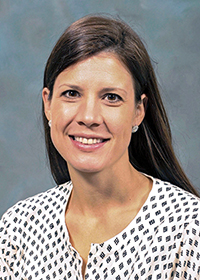 Tell us about your background.
My background and first love is in general practice. I grew up in Cincinnati, Ohio, where I earned my undergraduate degree from Xavier University and also accepted my first job as a veterinarian, joining a clinic I had worked at previously. It was good for me to get my veterinary degree from Ross University, St. Kitts, and spend time in a different environment.
I was lucky that in my first job I had good mentors who cared about me and my growth as a veterinarian. When I came to the University of Illinois in 2014, Dr. Sandy Manfra Marretta agreed to be my mentor to pursue a residency in dentistry.
How did you become interested in veterinary dentisty?
Dentistry was a big part of what I did in general practice, and I enjoyed this aspect. I was fortunate to work in practices and with owners that prioritized preventative care. Dentistry is one of the ways we can improve the quality of life of our patients. At Illinois, it is fun and challenging to have opportunities to work with patients that benefit from root canals, crowns, and fracture stabilization.
Tell us about a favorite case of yours.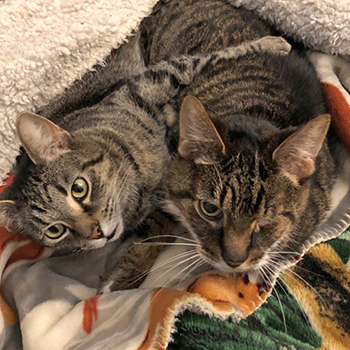 Like most veterinarians, I think the best cases are those that do really well, especially if you've lost sleep worrying about them in the meantime. A recent case I can think of is a senior cat with multiple maxillofacial fractures that recovered well despite an initially guarded prognosis. A dedicated owner and a patient that heals in response to our treatment—that makes for a favorite case.
What would you like to share with referrers about the dentistry service?
I tell our students all the time: Illinois grads are strong in dentistry. I think this strength reflects Dr. Manfra's passion for teaching and passion for dentistry. It's a pleasure to work with past graduates and other veterinarians who recognize the importance of dentistry for their patients.