Faculty Spotlight: Karanvir S. Aulakh, BVSc and AH, MS, DACVS-SA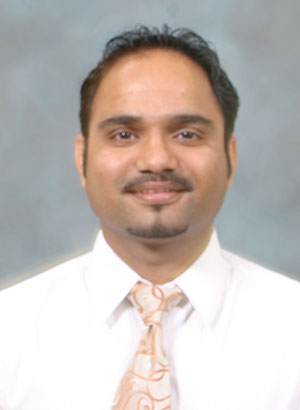 A member of the Illinois Veterinary Teaching Hospital faculty since fall 2013, Dr. Karanvir S. Aulakh is a board-certified small animal surgeon specializing in orthopedics. He also holds a master's degree in microbiology and immunology. Dr. Aulakh's research focuses on canine knee kinematics.
What is your favorite thing about being a veterinary surgeon?
My favorite and most satisfying part of the job is helping patients become pain free and functional.
In what area is your research focused?
My recent research investigates ways to improve the traditional surgical treatment for one of the most common causes of hind limb lameness in dogs, a ruptured cranial cruciate ligament.
The lateral suture stabilization technique that is typically used has satisfactory clinical outcomes, but most dogs do not regain normal function of the affected stifle and osteoarthritis still progresses.
I am exploring whether use of isometric fixation points in this procedure could allow for greater joint biomechanics and improve overall functional outcome.
Learn more about Dr. Aulakh at go.illinois.edu/kaulakh.