Module 1: August 1-2, 2019
Module 2: October 3-4, 2019
Module 3: December 5-6, 2019
Module 4: February 6-7, 2020
Module 5: April 2-3, 2020
Module 6: June 11-12, 2020
Module 7: August 6-7, 2020
Module 8: October 8-9, 2020
Module 9: December 3-4, 2020
Module 10: February 4-5, 2021
Program attendees will earn 13 hours CE at each module, for a total of 130 hours CE over the course of the program.
Join the distinguished alumni of EVP Swine
This current offering of the Executive Veterinary Program in Swine Health Management builds on the University of Illinois College of Veterinary Medicine's award-winning Executive Veterinary Program (EVP) series of executive programs. EVP was developed in 1991 to enhance the business, communication, and planning skills of busy animal health professionals. Since that time, 225 of the top swine industry veterinarians from throughout the world have benefited from the program as well as managers in the swine industry that have completed the Executive Pork Producers Program.
The Executive Veterinary Program addresses essential skills for excellence in swine health management. The objective of EVP is to enhance the diagnostic, management, leadership, strategic thinking, and problem-solving skills of leaders in the pork industry.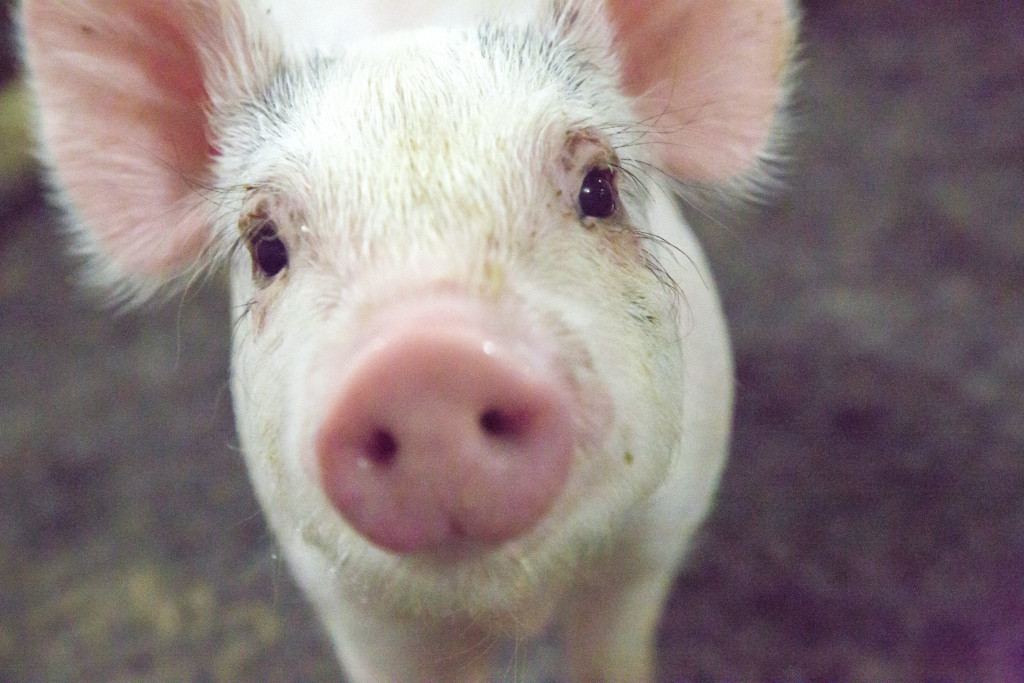 Why EVP at Illinois?
Dr. Larry Firkins and Dr. Jim Lowe, both graduates of the Executive Veterinary Program, have spent their careers in the pork industry as veterinarians, educators, and business consultants. They bring a unique set of skills gained from working in and with some of the most progressive pork production companies in North America. Their work on swine health and management issues has resulted in serving the global swine industry in 20 countries. Dr. Firkins is the recognized leader for training livestock producers in human resource and leadership skills. Dr. Lowe's practical experience in teaching, consulting, and managing pork production systems brings a pragmatic, get-it-done perspective to practical business problems. Together they have developed an educational program that reflects their diverse experiences to benefit swine veterinarians in an increasingly competitive market.
Program Organization
EVP is a comprehensive interdisciplinary certificate program distinct from many traditional educational programs. Ten interactive learning modules will be held every other month for two days each (Thursday and Friday). In the time between each module, participants are expected to complete assigned work while applying the information in their workplace. Modules are organized sequentially to enhance the integration of the subject matter.
The EVP instructors are nationally recognized experts in the field, from both academia and industry. Handouts, readings, and practical assignments for both individuals and groups will be assigned by the instructors. Between modules there will be regular communication between the program participants, EVP instructors, and program staff.
Program Goals
Participate in a unique educational experience for swine veterinarians while improving your diagnostic, management and leadership skills.
Enhance decision making abilities through the transfer of a critical set of knowledge and skills.
Master the principles utilized on a daily basis in providing value to the swine industry.
Become a member of a network of swine veterinary leaders that advances idea sharing and promotes dialogue on key issues facing the ever-changing pork industry.
Speakers
Jim Lowe
Dr. Lowe is an associate professor at the University of Illinois. He is a 1994 graduate of the University of Illinois College of Veterinary Medicine and a 2000 graduate of the Executive Veterinary Program in Swine Health Management.
Dr. Lowe maintains an active international consulting practice focused on implementing systematic management solutions. His research focuses on understanding and modifying production systems to minimize the impact of disease.
Brian Aldridge
Dr. Brian Aldridge is a Clinical Professor in Rural Animal Health Management at the College of Veterinary Medicine, University of Illinois. Brian's principal clinical interests are in farm animal medicine and the interface between health and production in growing animals. His primary research interests are in adaptive and transitional health in young animals. He also has a strong enthusiasm for teaching and learning, particularly as it relates to the advancement of animal health, welfare and production globally.

Tom Noffsinger
Dr. Noffsinger earned his DVM from Colorado State University in 1973. He has over 32 years of experience in practice and is now an independent feedlot consultant specializing in facility design, stockmanship, and low-stress livestock handling.
Dr. Noffsinger is an owner/member of Production Animal Consultation, Pierson Precision Auscultation, and the Cattle Performance Enhancement Company. He was the recipient of the 2001 Consultant of the Year award from the Academy of Veterinary Consultants for his work at PAC.

Larry Firkins
Dr. Larry Firkins is a Professor and the Associate Dean for Public Engagement at the University of Illinois, College of Veterinary Medicine.  During his time at the University, Dr. Firkins has focused his teaching efforts on the integration of practical business skills into the veterinary curriculum.   Earlier this year, he was named to the List of Teachers Ranked Excellent by Their Students for the 67th time.  Firkins has given over 155 international presentations in 16 countries, over 550 presentations throughout the US.

Brad Kolar
Brad Kolar is an executive consultant, speaker, and author. Over the last 20 years, his vision has remained the same – to help leaders bring clarity, simplicity, and resolution to complex issues. He is dedicated to helping clients succeed. Challenging clients to rethink how they work, Brad brings a well-honed ability to clarify the problem constraining your success, and identify and change the assumptions that are holding you back.
Mike Apley
Dr. Mike Apley is a professor at Kansas State University where he teaches beef production medicine, large-animal medicine, and clinical pharmacology courses. Mike Apley's research focuses on infectious disease, antibiotic efficiency and resistance, drug residues, and applications of drugs in food animals. He is esteemed for his work regarding the use of pharmaceutical drugs in food animals and feedlot health.
In 2013, Dr. Apley received an Outstanding Service Award "for dedicating his career to improving animal health and veterinary medicine by sharing his insights and expertise on antibiotic use in livestock" from the Academy of Veterinary Consultants. He has also received the Kansas State University Center for the Advancement of Entrepreneurship's Emerging Entrepreneur of the Year Award in 2009, the Kansas Veterinary Medical Association KSU Distinguished Service Award in 2009, and the Award for Excellence in Faculty Mentoring in 2008 and the Bayer Animal Health Teaching Excellence Award in 2007, the latter two from the College of Veterinary Medicine. In 2007, Bovine Veterinarian Magazine named him one of the most influential veterinarians in the cattle feeding industry for his years of research and dedication. Apley is also a contributing editor to Beef Magazine. In 2013, he was named on a list of 20 influential beef and dairy veterinarians by BovineVetOnline.com. In 2014, Dr. Apley was listed as one of the "Top 15 Large Animal Vet Professors" by VetTechColleges.com.
Christopher Chase
Dr. Christopher Chase is a professor at South Dakota State University. Dr. Chase's research has been directed at understanding the initial events of viral infections to develop better methods for preventing virus infections in animals. He also has applied the tools of molecular biology to developing better methods of detecting disease producing organisms. He also has an interest in the emerging diseases of wildlife origin. His clinical experience is with cow-calf, feedlot, and hog herd health.
PROGRAM REGISTRATION
Tuition for registrations placed by May 5, 2019, is $9,000; a deposit of $500 is required at the time of registration. Tuition for registrations placed after May 5, 2019, is $10,000; a deposit of $1,500 is due at the time of registration. The balance is payable in five installments of $1,700 each on:
Thursday, August 1, 2019
Thursday, December 5, 2019
Thursday, April 2, 2020
Thursday, August 6, 2020
Thursday, December 3, 2020