URETEROTOMY AND NEOURETEROCYSTOSTOMY:
ADVANCE AND REFINE YOUR SURGICAL SKILLS BY TRAINING IN MICROSURGERY!
2020 Dates TBD
Please contact ope@vetmed.illinois.edu to be notified when the next session opens.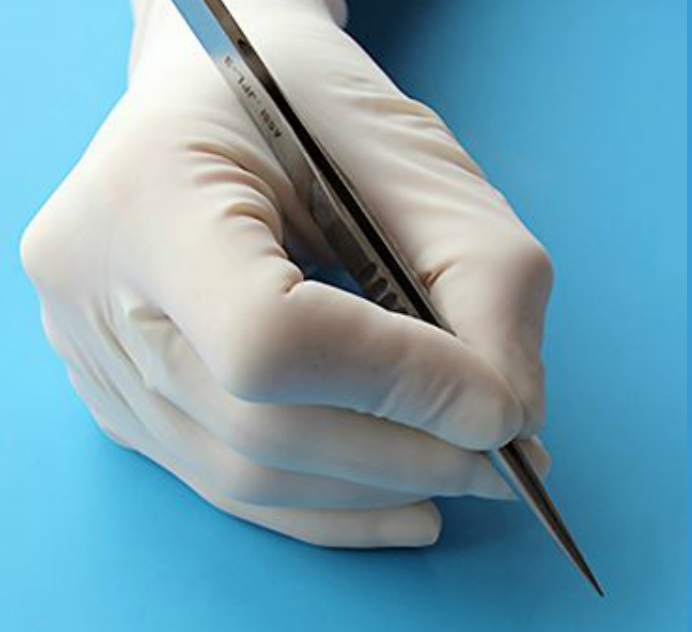 Obstructive ureterolithiasis has become a major indication for surgery of the urinary tract of small animals, and frequently necessitates the proper use of optical aides such as an operating microscope or surgical loupes. Additionally, other conditions of the urinary tract, such as ureteral stricture, ectopia, fibrotic cystitis, and ureteral and urethral trauma and neoplasia in small dogs and cats often require the skilled application of microsurgical technique.
Postoperative mortality following ureteral surgery has been reduced from 18-21% to only 8%, likely due to increased experience with ureteral microsurgery and improved perioperative critical care at select institutions. However, opportunity to practice microsurgery has heretofore been limited and interventional techniques have been developed as an alternative or adjunct to ureteral microsurgery.
Individual patient indices and metrics should dictate use of one or another or a combination of surgical and interventional procedures for treatment of ureteral problems in dogs and cats. Training in all treatment options permits the surgeon to ably perform the procedure or combination of procedures most indicated in each animal!
How is training provided?
Day 1
Principles of microsurgery
Introduction to the operating microscope and magnification aids
Preparation for microsurgery: preparedness, mindset, and posture
Use, care, and selection of microinstruments and microsuture
How to reduce physiologic and other tremors
Practice on validated non-living teaching models, including latex rubber sheets, foliage leaf, and a validated, life-like model of a feline ureter with an obstructive ureterolith
Day 2
Practice on ex vivo ureteral tissue from feline cadavers
Ureterotomy:
Incision of the obstructed ureter, urolith removal, longitudinal and transverse closure of the ureter with simple interrupted sutures
Neoureterocystostomy:
Transection and reimplantation of the distal ureter into the urinary bladder and anastomosis with interrupted 8-0 sutures
Ureteral resection and anastomosis
Triangulation of the ureter
Accurate placement of stay sutures
Closure over ureteral stent with interrupted 8-0 sutures
Nephrostomy and cystotomy tube placement may also be practiced, and provide context for the use of interventional procedures such as subcutaneous ureteral bypass.
Who will provide instruction?
Heidi Phillips VMD, DACVS
With surgical skills honed performing ureteral surgery, vascular surgery, and feline and canine kidney transplantation as assistant director of the Renal Transplant Program at the University of Pennsylvania School of Veterinary Medicine, Heidi Phillips VMD, DACVS now offers microsurgical training at the University of Illinois College of Veterinary Medicine.
Her expertise includes microvascular surgery, reconstructive surgery, and urogenital surgery, especially feline and canine ureteral surgery and transplant surgery. Dr. Phillips has also developed rodent surgical models of disease with researchers in a variety of fields of study.
Board certified by the American College of Veterinary Surgeons, Dr. Phillips is an award-winning teacher who has trained medical students and fellows and has directed the Small Animal Surgery residency programs at the University of Pennsylvania, Philadelphia and the University of Illinois, Urbana.
Dr. Phillips has trained with experts in microsurgical instruction from the Cleveland Clinic and Columbia University using the rodent model. Recently, she has developed and validated a latex model of ureteral obstruction for use in microsurgical training.
Course enrollment is limited to three learners who are closely monitored throughout. Dr. Phillips provides one-on-one expert guidance and skill evaluation and feedback throughout the 3- day short course.
COURSE INFORMATION
Course schedule
This course will proceed based on the individual needs of the participants. With only three participants per week, Dr. Phillips is able to customize the course based on what each individual needs.

The course begins at 9 a.m. and concludes at 5 p.m.
Registration
Registration is open to veterinarians. Maximum registration is 3 individuals per session.
The registration fee of $1,950 per course and covers the cost of continental breakfasts, lunches, handout materials, breaks, and laboratory expenses. Payment must be enclosed to guarantee registration. Course fees are payable by check or money order to the University of Illinois or by Visa, MasterCard, Discover, or American Express and are due at the time of registration.
Cancellation Policy
Full refunds, less a 10 percent cancellation fee, will be given if written notification is received by the applicable early registration deadline. Written cancellation should be sent to ope@vetmed.illinois.edu or to the same mailing address to which registrations are sent.
Registrations are transferable. After the applicable early registration deadline, refunds will not be made. We reserve the right to cancel sessions and to change speakers if necessary. In the event of cancellation, all registrants will receive a full refund. The University is not responsible for travel expenses in the event of a cancellation or date change.
Continuing Education
Veterinarians can obtain 24 CEs for attendance. Participants will receive continuing education verification at the end of the session.
Location
Each session will be held at the University of Illinois Veterinary Teaching Hospital, which is located at 1008 W. Hazelwood Dr., Urbana, Ill.
Check-In 
Session materials will be available on the day of the session at the Veterinary Teaching Hospital, which is located at 1008 W. Hazelwood Dr., Urbana, Ill. Enter through the main entrance of the Small Animal Clinic.
Parking
Parking instructions will be provided upon registration.
HOTEL INFORMATION