Department Head Educates Thousands Through TED Ed Video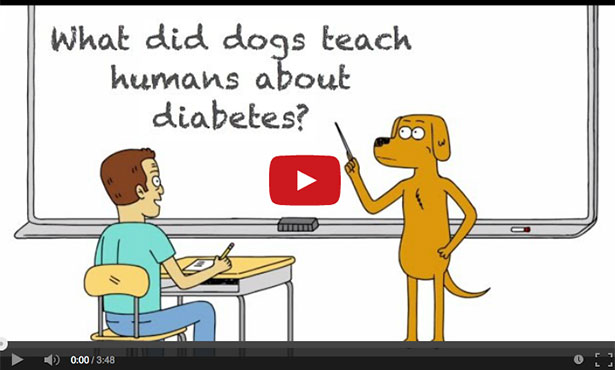 Dr. Duncan Ferguson, head of comparative biosciences, and Dr. Margarethe Hoenig, veterinary clinical medicine, recently worked with a TED Ed team to create an educational video entitled "What did dogs teach humans about diabetes?" TED-Ed Original lessons feature the words and ideas of educators brought to life by professional animators.
The description of the video reads:
Diabetes has a history dating back to Ancient Greece. Our treatment of it, however, is more recent and was originally made possible with the help of man's best friend. Due to physiological traits shared with humans, dogs have saved countless lives through the discovery of insulin. Duncan C. Ferguson shares the story of the canine's great contribution to man — and how we can all reap the medical benefits.
"My involvement began because I have been exploring more definitive educational use of what already is educational material on the internet," said Dr. Ferguson.  "I was  technically what they call the 'educator,' though Margarethe had significant input. TED Ed prefers to interact with and list only one source.
"Once we conceptualized the idea, I was asked to boil down the message to about 650 words. A scriptwriter worked with us to modify the story, and then they enlisted an animating firm to develop the animation to match the story. The whole process took about four to five months," he said. "We were kept in the loop throughout and even had some modifications after a test audience had viewed it.  It was a very interesting process, and we are interested to see if TED Ed allows more 'comparative physiology and medicine' stories to be told in this way."
The video was released in mid-September and had about 50,000 views within the first week, according to Dr. Ferguson.