Clinical Trial in Neurology: MUE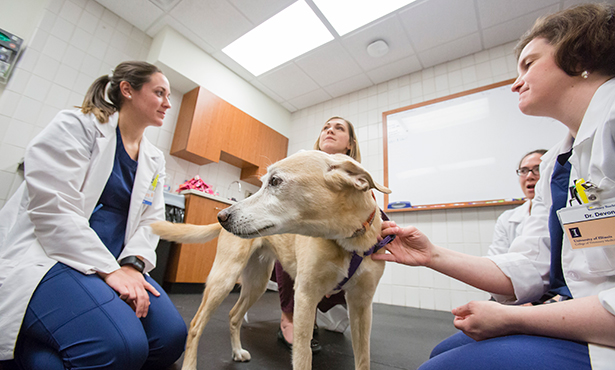 Meningoencephalitis of unknown etiology (MUE) is a common cause of inflammatory disease in dogs.
Immunosuppressive therapy is the primary treatment for MUE, although a gold-standard treatment is yet to be determined. Cytosine arabinoside (CA) is a viable treatment option due to its ability to cross the blood-brain barrier and provide immunosuppression with fewer side effects than corticosteroids. Current recommended CA administration protocols involve 24 to 48 hours of hospitalization, which can become a limitation for treatment due to the cost and time required for travel.
The pharmacokinetic properties of CA have been evaluated in healthy dogs (subcutaneous and continuous rate of infusion [CRI]), and those being treated for MUE (CRI). The pharmacokinetic properties of CA when administered in repeated subcutaneous doses to dogs with MUE has yet to be investigated. This trial will evaluate the pharmacokinetic properties of CA administered over an 8-hour period compared to CRI administration over a 24-hour period.
We are recruiting patients that are at least 2.5 kg with diagnosis of MUE based on MRI and CSF findings.
Owners will be responsible for the cost of all testing leading up to the diagnosis, but preliminary blood work, cost of cytarabine arabinoside medication and central line placement, drug level monitoring (i.e., sample collection and analysis), and hospitalization while receiving said treatment (during initial hospitalization and for another treatment 1 month later) will be covered by the study.
For details, please contact: vthneurology@vetmed.illinois.edu.