Directory Profile
Campus Directory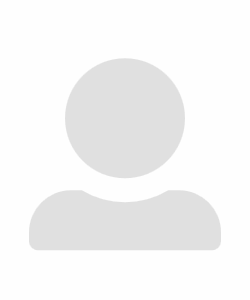 Add Photo
Marilyn Sue O'Hara
Professional Name: Marilyn O'Hara Ruiz
Clinical Associate Professor, Pathobiology
Director, GISSA - the Lab for Geographic Information Science and Spatial Epidemiology

Address and Contact Information
College of Veterinary Medicine
2001 South Lincoln Avenue
2639 Vet Med Basic Sciences Bldg.
Urbana
,
IL
61802
Education
PhD, University of Florida
MA, University of Illinois
BA, University of Illinois
Research Interests
How do processes measured at different temporal and spatial scale affect the behavior of ecological systems?
The spatial and contextual aspects of health and illness from a One Health perspective: combining human, animal, and ecosystem health.
Development of spatial visualizations, models and methods to develop risk maps and early warning systems for vector-borne disease transmission.
The effect of urban and regional policy decisions and structures on patterns of the built environment, vegetation and habitat potential and their relationship with public health outcomes.
Resources
Biography
Professor O'Hara Ruiz applies the concepts and technique from spatial science to epidemiology and the problems of disease transmission in an ecological setting. She earned a PhD in Geography in 1994 from University of Florida, under the direction Professor Grant Thrall with an emphasis on Geographic Information Science, Medical Geography and Demography.
Courses Taught
CHLH/GEOG/PATH 439 - Geographic Information Systems for Health Applications
CHLH/GEOG/PATH 560 - Spatial Epidemiology
PATH 642 - Geographic Information Systems for Health
Selected Publications
Ruiz, M.O. and D. Remmert. 2004. A Local Department of Public Health and the Geospatial Data Infrastructure. Journal of Medical Systems.28 (4): 385-395.
Ruiz, M.O., C. Tedesco, T. McTighe, and U. Kitron. 2004. Environmental and Social Determinants of Human Risk for West Nile Virus in the Chicago Region, 2002. 3:8 (April 20, 2004) International Journal of Health Geographics. 2004. On-line at http://www.ij-healthgeographics.com/content/3/1/8
Reeder A.L., M.O. Ruiz, A. Pessier, L.E. Brown, J.M. Levengood, C.A. Phillips, M.B. Wheeler, R.E. Warner, and V.R. Beasley. 2005. Intersexuality and the Cricket Frog Decline: Historic and Geographic Trends Environ Health Perspect, 113(3): 261-65.
Ruiz, M.O. , E.D. Walker, E.S. Foster, L.D. Haramis, U.D. Kitron. 2007. Association of West Nile virus illness and urban landscapes in Chicago and Detroit. International Journal of Health Geographics. 6:10.
Wrobel, L, J.K. Whittington, C. Pujol, S-H. Oh, M.O. Ruiz, M.A. Pfaller, D.J. Diekema, D.R. Soll, L.L. Hoyer. 2008. Molecular phylogenetic analysis of a geographically and temporally matched collection of Candida albicans isolates from humans and non-migratory wildlife in Central Illinois. Eukaryotic Cell. 7 (9): 1475-1486.
Loss, S.R., M.O. Ruiz, J.D. Brawn. 2009. Relationships between avian diversity, neighborhood age, income, and environmental characteristics of an urban landscape. Biological Conservation. 142 (11): 2578-2585.
Ruiz, M.O., L.F. Chaves, G.L. Hamer, T. Sun, W.M. Brown, E.D. Walker, L. Haramis, T.L. Goldberg & U.D. Kitron. 2010. Local impact of temperature and precipitation on West Nile virus infection in Culex species mosquitoes in northeast Illinois, U.S.A. Parasites and Vectors. 2010, 3:19doi:10.1186/1756-3305-3-19
Tedesco, C., M. Ruiz, & S. McLafferty. 2010. Mosquito politics: Local vector control policies and the spread of West Nile Virus in the Chicago region. Health and Place. doi:10.1016/j.healthplace.2010.08.003.
Kelly, A., Mateus-Pinilla, N, Douglas, M, Douglas, M, Brown, W, Ruiz, M. O., Killefer, J, Shelton, P, Beissel, T, Novakofski, J. 2010. Utilizing disease surveillance to examine gene flow and dispersal in white-tailed deer. J of Applied Ecology. In press
Current Projects
M. Ruiz, Co-PI, Eco-epidemiology of Disease Emergence in Urban Areas II, Subaward from University of Wisconsin, Funding from the NSF/NIH Ecology of Infectious Disease program, 9/1/2008-8/31/2012.
Braden, P.I. and M. Ruiz, Co-PI. Estimating the Effects of Brownfields Redevelopment on Property Values and Public Health Outcomes. U.S. Environmental Protection Agency, Research and Technical Assistance Project. 4/2009 - 5/2013
N. Mateus-Pinilla, P.I., M. Ruiz and J. Novakofski, Co-PI. Temporal changes in site-specific population structure and CWD prevalence in IL CWD endemic areas. U.S. Geological Survey. 10/1/2008-10/1/2011
Johnson, D. P.I. M. Ruiz, Co-PI. Ecosystem characteristics, human-bat conflicts and bat rabies in Illinois. Illinois Center for One Medicine, One Health, Capstone Project Funding. 3/1/2010 - 8/31/2011
GIS support for the Champaign-Urbana Public Health District. Ongoing.
One Medicine - One Health: a combined human and animal disease surveillance system. For the Center for One Health - Illinois.
Health Map Online. An online source for local health information. http://www.c-uphd.org/healthmap/
Other Campus Affiliations
Affiliate in the Department of Geography and Geographic Information Science, University of Illinois, Urbana, IL

Member of the faculty of the Program in Ecology, Evolution and Conservation Biology, University of Illinois, Urbana, IL

Affiliate in Computational Science and Engineering, University of Illinois, Urbana, IL
LDAP Details for

Marilyn Sue O'Hara