Directory Profile
Campus Directory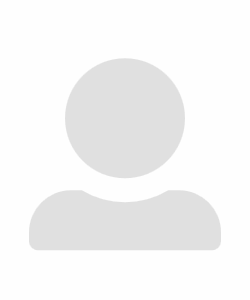 Add Photo
Karen Terio
Chief, Zoological Pathology Program
Clinical Professor, Veterinary Diagnostic Laboratory
Clinical Professor, Pathobiology

Address and Contact Information
Zoological Pathology Program
c/o Chicago Zoological Society
3300 Golf Rd
Brookfield
,
IL
60513
Education
PhD, University of California-Davis
DVM, Tufts Univeristy
BA, Bowdoin College, cum laude, Honors in Biology
Professional Certifications
Diplomate, American College of Veterinary Pathologists
Research Interests
Pathogenesis of diseases affecting both captive and free-ranging wildlife.

Diseases impact the conservation of wild animals both in their natural habitats and in captive breeding programs that serve as safeguards to species survival. But the causes for these diseases are often unknown so research is needed to minimize disease risks particularly for populations of endangered species. Dr. Terio's research focuses predominately on diseases of wild felids and primates, involving both disease surveillance and research. She works with a number of international conservation organizations including the Gombe Ecohealth Project and Cheetah Conservation Fund as well as the Association of Zoos and Aquariums Felid Taxon Advisory Group and Species Survival Plans.
Courses Taught
Exotic Animal Pathology I
Exotic Animal Pathology II
Exotic Animal Pathology Seminar
Special Topics
Conservation Medicine, Lecturer
Pathology Seminar, Lecturer
Selected Publications
Terio KA, Craft ME. Canine distemper virus (CDV) in another big cat: Should CDV be renamed Carnivore Distemper Virus? MBio. September 17, 2013; 4(5). doi:pii: e00702-13. 10.1128/mB io.00702-13.
Lonsdorf E, Travis D, Ssuna R, Lantz E, Wilson M, Gamble K, Terio K, Leendertz F, Ehlers B, Keele B, Hahn B, Gillespie T, Pond J, Raphael J, Collins A. Field immobilization for treatment of an unknown illness in a wild chimpanzee (Pan troglodytes schweinfurthii) at Gombe National Park, Tanzania: findings, challenges and lessons learned. Primates. 2013 [Epub ahead of print].
Brower AI, Munson L, Radcliffe RW, Citino SB, Lackey LB, Van Winkle TJ, Stalis I, Terio KA, Summers BA, de Lahunta A. Leukoencephalopathy of mature captive cheetahs and other large felids: a novel neurodegenerative disease that came and went? Vet Pathol [Epub ahead of print].
Terio KA, Munson L, Moore PF. Characterization of the gastric immune response in cheetahs (Acinonyx jubatus) with Helicobacter-associated gastritis. Vet Pathol 49(5): 824-33, 2012.
Keller SM, Gabriel M, Terio KA, Dubovi EJ, VanWormer E, Sweitzer R, Barret R, Thompson C, Purcell K, Munson L. Canine distemper in an isolated population of fishers (Martes pennanti) from California. J Wildl Dis 48(4): 1035-41, 2012.
Terio KA, Kinsel MJ, Raphael J, Mlengeya T, Lippende I, Kirchhoff CA, Gilagiza B, Wilson ML, Kamenya S, Estes JD, Keele BF, Rudicell RS, Liu W, Patton S, Collins A, Hahn BH, Travis DA, Lonsdorf EV. Pathologic lesions in chimpanzees (Pan trogylodytes schweinfurthii) from Gombe National Park, Tanzania, 2004-2010. J Zoo Wildl Med, 42: 597-607, 2011.
"Wild Felid Diseases: Conservation Implications and Management Strategies" Munson L, Terio KA, Ryser-Degeorgis M, Lane E, Courchamp F. In: Biology and Conservation of Wild Felids ed. David MacDonald and Andrew Loveridge. Oxford University Press, 2010.
Landolfi JA, Mikota SK, Chosy J, Lyashchenko KP, Giri K, Gairhe K, Terio KA. Comparison of systemic cytokine levels in Mycobacterium spp. seropositive and sero-negative Asian elephants (Elephas maximus). J Zoo Wildl Med 41(3): 445-55, 2010.
St. Leger JA, Begeman I, Fleetwood M, Frasca S, Garner MM, Lair S, Trembley S, Linn MJ, Terio KA. Comparative pathology of Nocardiosis in marine mammals. Vet Pathol, 46: 299-308, 2009.
Keele BF, Holland Jones J, Terio KA, Estes JD, Rudicell RS, Wilson ML, Li Y, Learn GH,Beasley TM, Schumacher-Stankey J, Wroblewski E, Mosser A, Raphael J, Kamenya S, Lonsdorf EV, Travis DA, Mlengeya T, Kinsel MJ, Else JG, Silvestri G, Goodall J, Sharp PM, Shaw GM, Pusey AE, Hahn BH. Increased Mortality and AIDS-like Immunopathology in Wild Chimpanzees Infected with SIVcpz. Nature, 460: 515-19, 2009.
Munson L., Terio K.A., Kock R., Mlengeya T, Roelke M.E., Dubovi E., Summers B., Sinclair A.R.E., Packer C. Climate extremes promote fatal co-infections during canine distemper epidemics in African lions. PloS ONE. 3(6) e2545, 2008.
Terio K.A., O'Brien T., Lamberski N., Famula T.R., Munson L. Amyloidosis in black-footed cats (Felis nigripes). Veterinary Pathology, 45: 393-400, 2008.
Honors and Awards
Wildlife Medicine Award, Tufts University School of Veterinary Medicine
C.L. Davis D.V.M. Foundation Scholarship Award in Veterinary Pathology
American Association of Zoo Veterinarians, Winner Post-Graduate Competition
Professional Affiliations
ACVP Certifying Examination Committee, Member and General Chair (2009-2013)
Cheetah Conservation Fund, Scientific Advisor
Gombe Ecohealth Project, Lead Pathologist
Elephant Care International, Scientific Advisor
AZA Animal Welfare Committee, Member
Pathology Advisor to: AZA Black-footed cat, Cheetah, Chimpanzee, Clouded Leopard, Fishing Cat, Ocelot, and Pallas' cat Species Survival Plans and to the Felid Taxon Advisory Group
Primate Pathology Workshop, Leadership committee
LDAP Details for

Karen Terio