Directory Profile
Campus Directory
Profile Editors
The following people can edit this profile: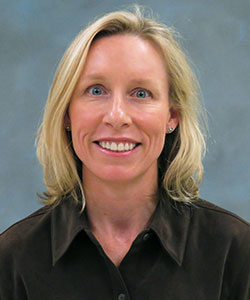 Langan, Jennifer N
Clinical Professor, Veterinary Clinical Medicine

Address and Contact Information
1008 W. Hazelwood Drive
Brookfield Zoo
M/C 004
Urbana
,
IL
61802
Education
BS, University of Illinois
DVM, University of Illinois
Professional Certifications
Diplomate, American College of Zoological Medicine
Research Interests
Preserving endangered species and educating the public are two things I enjoy most about being a veterinarian working with diverse zoological taxa. I am very interested in emerging and zoonotic diseases in wildlife and how they can impact public health. In addition, I am also particularly interested in infectious diseases, as well as anesthesia in zoological species.
Courses Taught
Zoological Medicine Seminar
Advanced Topics in Zoological Medicine
Introduction to Zoological Medicine/Clinical Radiology of Zoological Species
Conservation Medicine & Ecosystem Health
Non Thesis Research
Honors and Awards
President's Award - Chicago Zoological Society, Excellence in Veterinary Medical Sciences
LDAP Details for

Langan, Jennifer N