Directory Profile
Campus Directory
Profile Editors
The following people can edit this profile: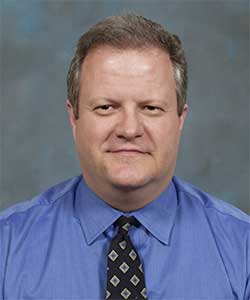 Biehl, Michael LeRoy
Clinical Professor, Comparative Biosciences

Address and Contact Information
2001 S. Lincoln Avenue
M/C 002
Urbana
,
IL
61802
Education
BS (1981), University of Illinois (Veterinary Sciences)
DVM (1983), University of Illinois (Veterinary Medicine)
Residency (1987), University of Illinois (Veterinary Toxicology)
PhD (1989), University of Illinois (Toxicology)
MBA (2004), Rensselaer Polytechnical Institute (Technology Management)
Professional Certifications
Diplomate, American Board of Toxicology
Courses Taught
Basic Toxicology (CB 449 course coordinator)
Fundamentals of Pharmaceutical Discovery and Development (CB 467)
Systems Toxicology (CB 554; co-course coordinator)
Clinical Toxicology and Pharmacology VM1/VM2 rotation (VB 601/606; course coordinator)
Respiratory Physiology (VB 603; VM1)
Toxicology (VB 605;VM2)
Clinical Toxicology (VB 611; VM3)
Diagnostic Toxicology (in VM4 Diagnositic Laboratory rotation)
Selected Service Activities
College Courses and Curriculum Budget Subcommittee (Chair)
College Admissions Committee
College Awards and Scholarships Committee
College Liaison for Corporate Relations
College Representative to the Office of Corporate Relations Unit Advisory Group
College Process Improvement Steering Committee
College Process Improvement Facilitators Group (co-chair)
Office of Technology Management Advisory Group
Faculty Advisor, Omega Tau Sigma professional veterinary fraternity
2009-13 Department elected representative to the University Faculty Senate

Chair of Senate Admissions Committee
Chair of Campus Enrollment Management Task Force
University Enrollment Management Task Force
Professional Affiliations
Society of Toxicology

Comparative and Veterinary Specialty Section
Regulatory and Safety Evaluation Specialty Section
Drug Discovery Specialty Section

Midwest Regional Chapter of the Society of Toxicology (President)
Illinois State Veterinary Medical Association (Membership Services Committee)
American Veterinary Medical Association
Biography
Dr. Biehl received his DVM (1983) from the University of Illinois, worked in a mixed veterinary practice in Carthage, IL, and then returned to Illinois for a toxicology residency and PhD (1989). He then joined Pfizer Drug Safety Evaluation, Global R&D headquarters in Groton, CT. From 1989-2001 he managed human and veterinary pharmaceutical safety assessment programs, including responsibility (1997-99) for the safety assessment all global veterinary products. During that time he served on 24 different project management teams. From 2001-2005, Dr. Biehl was an associate director within the Strategic Portfolio Operations Group, Global Project Management focusing on strategic assessment and metrics involved with Pfizer's R&D Operations; during this time he also received his MBA (2004). In 2006, Dr. Biehl was appointed Director of the University of Illinois, College of Veterinary Medicine, Veterinary Teaching Hospital (VTH) where he had responsibility for strategic, budgetary and operational oversight for the faculty and staff (> 250 personnel) and clinical functions of the VTH. In 2010 he assumed his current role of clinical professor of toxicology and liasion for corporate relations within the college.
LDAP Details for

Biehl, Michael LeRoy