Alumni Spotlight: Ray Ramirez (DVM '86)
In this spotlight series, we are featuring alumni speakers who are presenting at the 2016 Fall Conference for Veterinarians. Register now for Fall Conference or view other alumni speaker profiles; more will be added each week leading up to the conference!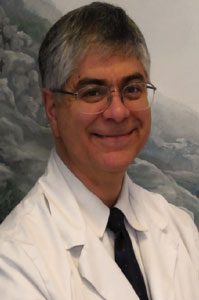 Ray Ramirez (DVM '86)
Owner of Lakeview Veterinary Clinic
Fall Conference Presentation
Why Didn't I Think of That? Practice Tips
What is your favorite memory from veterinary school?
Dr. Helper's commencement speech, classmates helping classmates with cases.
What are you looking forward to at this year's Fall Conference?
Sharing "war stories" with my classmates and colleagues.
What is the most memorable/unique aspect of your career so far? Or, what are you most proud of in your career?
Helping colleagues during their maternity leave or working so that my colleagues can be with their family.
What do you enjoy doing outside of work?
Working at the Bat Conservatory Institute, woodworking, and working with my church.
Do you have any pets?
Two cats and a dog.