Alumni Spotlight: John Waddell (DVM '81)
In this spotlight series, we are featuring alumni speakers who are presenting at the 2016 Fall Conference for Veterinarians. Register now for Fall Conference or view other alumni speaker profiles; more will be added each week leading up to the conference!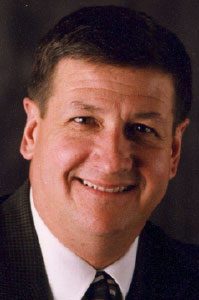 John Waddell (DVM '81)
Senior Professional Services Veterinarian
Boehringer Ingelheim Vetmedica
Fall Conference Presentation
Porcine Respiratory Disease Complex: Causes, Costs, and Control Strategies

What is your favorite memory from veterinary school?
I have many memories of vet school and most of them involve classmates and many of the great faculty members such as Drs. Small, Brodie, Davis, and Thurman. I was far from a star pupil in the classroom but the "old guard" seemed to recognize that my mind was already in food animal practice and tolerated my lack of academic prowess. I am walking, living proof you don't need to be real smart to get through vet school! (Still not sure how I passed cardiology!)
What are you looking forward to at this year's Fall Conference?
I am looking forward to seeing old friends and classmates at the Fall Conference.
What is the most memorable/unique aspect of your career so far? Or, what are you most proud of in your career?
During my 30-year tenure in practice, we hosted and mentored hundreds of students. Many of them have become colleagues and life-long friends.
What do you enjoy doing outside of work?
Family, grandchildren, church, reading, grilling pork.