Alumni Spotlight: John Spence (DVM '01)
In this spotlight series, we are featuring alumni speakers who are presenting at the 2016 Fall Conference for Veterinarians. Register now for Fall Conference or view other alumni speaker profiles; more will be added each week leading up to the conference!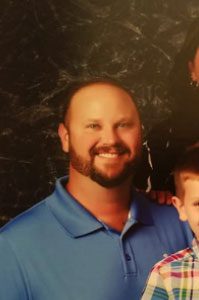 John Spence (DVM '01)
Veterinarian, Co-Owner
Sesser Animal Hospital
Fall Conference Presentation
Why Didn't I Think of That? Practice Tips
What is your current position and how long have you held it?
I am currently co-owner of the Sesser Animal Hospital with my wife Dr. April (Kukuck) Spence, Class of 2000. We have owned the practice for the last eight years.
What is your favorite memory from veterinary school?
Favorite memory from vet school was walking into a bathroom in the Basic Sciences Building to see Dr. Al Paul clenching a pencil in his mouth while standing at a urinal. I advised him that if urinating hurt him that badly he should seek medical attention.
What are you looking forward to at this year's Fall Conference?
I'm looking forward to my 15-year reunion.
What are you most proud of in your career?
I'm most proud and humbled by being able to take over and grow my father's practice.
What do you enjoy doing outside of work?
Outside of work I enjoy spending time with my wife, April; my daughter, Emma (age 12); and son, Wade (age 9).
Do you have any animals?
We have three cats, Meeko, Chief (yes, after Chief Illiniwek), and Fatty; a French bulldog, Manny; three miniature donkeys; and 10 goats.