Alumni Spotlight: Daniel Snyder (DVM '87)
In this spotlight series, we are featuring alumni speakers who are presenting at the 2016 Fall Conference for Veterinarians. Register now for Fall Conference or view other alumni speaker profiles; more will be added each week leading up to the conference!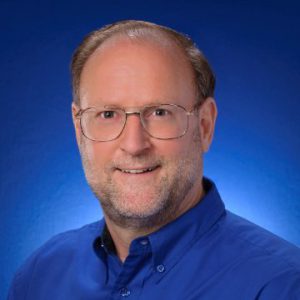 Daniel Snyder
Senior Research Advisor
Elanco Research and Development
Fall Conference Presentation
A Review of the Safety of Macroccyclic Lactone Anthelmintics in MDR1(-/-) Dog Breeds
What is your current position and how long have you held it?
My job title is Senior Research Advisor and I head up the effectiveness (efficacy) group on one of Elanco's Companion Animal Product Development teams, in Elanco Research and Development (R&D). My role is to conduct pilot and pivotal efficacy studies during the development of companion animal parasiticides in order to get them approved with the desired label claims/indications by global regulatory agencies, such as the FDA. I have been doing this job for over the last 24 years within Elanco Animal Health R&D, based in Greenfield, IN.
What is your favorite memory from veterinary school?
I was in the Class of 1987. We were a very close class and we had a lot of fun together (and I emphasize fun), a lot of friendships were formed, and while at the same time working extremely hard to meet the rigorous demands of every day veterinary school life.
What are you looking forward to at this year's Fall Conference?
To be part of a tribute to Dr. Alan Paul. I was honored that he suggested me as one of the speakers for the session recognizing his many valuable achievements to the College of Veterinary Medicine and the field of veterinary parasitology over this long and productive career. I have known Dr. Paul for about 30 years and I feel lucky to have been able to interact with him for all these years.
What is the most memorable/unique aspect of your career so far? Or, what are you most proud of in your career?
As a veterinarian, with an advanced degree in veterinary parasitology, I feel lucky to have worked in the animal health industry and to have been able to use both my clinical and basic sciences skills and expertise in order to bring new innovative and successful companion animal parasiticide products (e.g.-Comfortis and Trifexis) and solutions to pet owners and practicing veterinarians to enrich the quality and health of their lives and the lives of their pets.
Do you have any animals?
Currently have two cats. Had four cats, but after 13 years of age, two of them (brother/sister) lost the battle to chronic renal disease.