Alumna Sets Vet Med Thriller in Chambana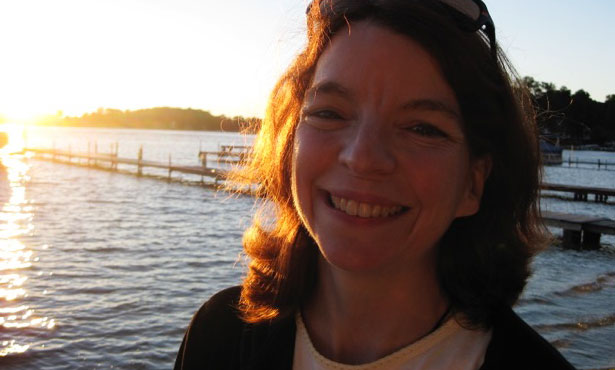 When Clare T. Walker (DVM '91) heard rumors of a haunted veterinary hospital in the Chicagoland area, it got her thinking: What would be a veterinarian's worst nightmare? The thought led to her second novel, The Keys of Death, a veterinary medical thriller.
Dr. Walker's vision of a worst nightmare scenario did not include paranormal elements, but instead, animal abuse. The general plot of the novel centers around a veterinarian, Michaela, who gets mixed up in a whistleblowing scheme against a major biotech company. Michaela, whose own practice is housed in Champaign, receives a severely injured dog to tend to, which uncovers several secrets and an entire network of torture and abuse.
A reader who admits he "didn't even realize that 'veterinary medical thriller' was a genre" gave it a good review on Amazon: "Multiple storylines weave together seamlessly, with enough gruesome detail to satisfy any thriller enthusiast, and ample technical elements for the medical/veterinary savvy reader."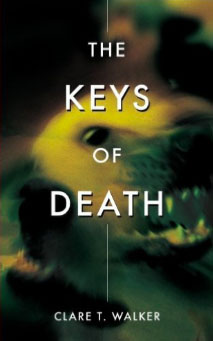 "It's a fun and easy read," Dr. Walker said. "There's definitely an underlying theme of death and resurrection; you'll see that a lot in the novel. I mainly wanted to write a fast-paced thriller with lots of interesting characters that you can get behind and root for. Whoever the main character is, you want them to develop a good rapport with the reader and who better to do so than a veterinarian, an automatic hero? [Michaela's] compassion for animals is what drives her."
Some University of Illinois landmarks also make an appearance in The Keys of Death, which is set in Champaign-Urbana.
"I wanted a Christmas story set somewhere there would be snow, because after many years on campus I'm familiar with the area, and because I still live an easy driving distance away for the purpose of making research trips there," Dr. Walker said. "Plus, I thought it would be fun to set an exciting story at my alma mater."
A major scene occurs at the Courier Cafe in downtown Urbana, along with scenes at the College of Veterinary Medicine and other spots around the University of Illinois. Two of the main characters in the story are Illinois Vet Med alumni, and another two are clinical instructors at the college.
Dr. Walker has published several nonfiction articles, as well as a book of short paranormal stories titled Startling Figures, but her veterinary background is what inspired The Keys of Death. She was a three-year pre-vet student studying animal science at the College of Agriculture at University of Illinois, but admits that she always loved getting papers assigned for classes and came close to becoming an English major. After vet school, she went on to work as a veterinarian in the Chicago suburbs. After taking a 10-year hiatus to raise her three children to school age, Dr. Walker returned to veterinary clinical medicine as a small animal practitioner in 2002.
She has plans to write a second, unrelated veterinary medical thriller, this time set in the desert Southwest.
—Emily Luce