Dr. Jessie McAfoos
Dr. Jessie McAfoos is a 2017 graduate of the University of Illinois at Urbana-Champaign College of Veterinary Medicine. Growing up near the Shawnee Forest, Dr. McAfoos began trail riding horses with her family at a young age. Eventually, she went on to compete in Pony Club and Eventing competitions through her high school and college years. Dr. McAfoos earned her Bachelor of Science in biology with a minor in mathematics at Hollins University in Roanoke, Va., in 2013. After her time back in Illinois, Dr. McAfoos hopes to pursue a residency in diagnostic imaging. Her professional interests include imaging, lameness, and emergency medicine. When she is not working, Dr. McAfoos enjoys spending time outdoors, especially with her dog, Wall-E, and her off-the-track Thoroughbred, Bourbon.
---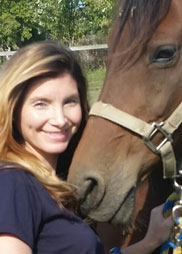 Dr. Katheryn Johnson
Dr. Johnson is from Sonoma, Calif.  She recently graduated from Ross University School of Veterinary Medicine and competed her 4th-year clinical training at Purdue University. At Ross, she was a member of several organizations including Veterinary Business Management Association and VIDA, involved in community service activities such as the Josh Project, and served as the student government treasurer for the student chapter of the American Veterinary Medical Association. Dr. Johnson completed two equine externships, one in Texas, and one in Kentucky. She also worked at an equine specialty private practice in Anderson, Calif., prior to starting her internship at the University of Illinois. Her primary interests include gastrointestinal and respiratory diseases and ophthalmology. Following her internship, Dr. Johnson's goal is to complete an internal medicine residency program. In the future, she looks forward to having the opportunity of devoting time working abroad with equine populations that reside in underprivileged countries.
---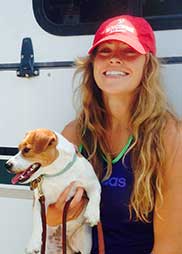 Dr. Kristen Stowell
Dr. Stowell has ridden horses practically since she could walk. She says she was your weird grade school classmate who cantered everywhere instead of ran, and has wanted to be an equine veterinarian ever since she discovered the profession's existence. Kristen is an Illinois native who graduated from the Royal Veterinary College in London in 2018. Her primary interests include internal medicine and sports medicine. Outside of horses, Kristen is an avid triathlete and ultramarathon runner. She raced her first Ironman in Texas this April, and her biggest ultramarthons to date included a 60-mile trail race in the Yorkshire Dales, England, and a 37-mile mountainous trail race in the Brecon Beacons, Wales. The love of Kristen's life is a 6.5 kg Jack Russell named Oli, who has traveled the world with her. Kristen's favorite food is corn on the cob, (she says it's the Illinois blood in her). She is beyond excited to be joining the team at the University of Illinois College of Veterinary Medicine!
---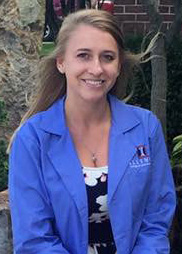 Jen Tito
Jen is a third-year College of Veterinary Medicine (DVM 2020) student. She completed her undergrad at the University of Wisconsin-Whitewater. Jennifer is a member of the service fraternity Omega Tau Sigma, the Veterinary Student Outreach Program, and Wildlife Disease Association. She is still figuring out what she wants to do but hopes to work within a specialty and possibly travel to help animals in other countries.
---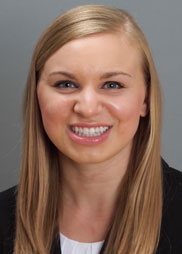 Sarah Wright
Sarah is a third-year College of Veterinary Medicine (DVM 2020) student. She is the Class of 2020 Student Representative for the Veterinary Medical Alumni Association. Sarah is also involved in the Non-Traditional Species Club, Omega Tau Sigma International Veterinary Fraternity, the Veterinary Business Management Association, and the Wildlife Medical Clinic at Illinois. She is interested in aquatic animal medicine, especially as it relates to One Health.
---
Blogging Alumni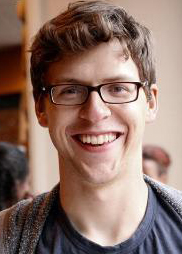 Matt Holland 
Matt graduated from the College of Veterinary Medicine in May 2017. He was president of the Student American Veterinary Medical Association, and president of the Public Health Association. He is also working towards a Master of Public Health at the University of Illinois at Chicago (MPH 2018).
---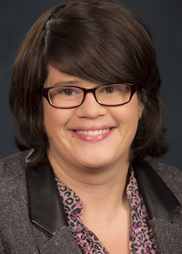 Lynsee Melchi
Lynsee graduated from the College of Veterinary Medicine in May 2017. She is currently a Master of Public Health (MPH 2018) student. She was the Class of 2017 representative for the Illinois State Veterinary Medical Association, vice president of the Animal Welfare Club, secretary of the VOICE: Veterinary Students as One in Culture and Ethnicity club, and an Inclusive Illinois representative for the college. Lynsee is interested in large animal medicine in the context of international and public health initiatives.
---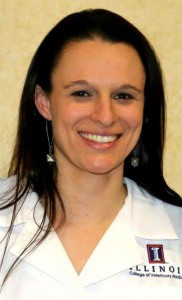 Dr. Nicki Rosenhagen
Nicki graduated from the University of Illinois College of Veterinary Medicine in May 2015. She worked as an intern at the U of I Wildlife Medical Clinic in 2015-16 and is pursuing a master's degree in veterinary clinical medicine. She has been working with wildlife for nine years, including as a wildlife rehabilitator on the west coast. Nicki hopes to one day establish a wildlife hospital outside of the United States in an area of need and develop education and conservation programs for students and the public.