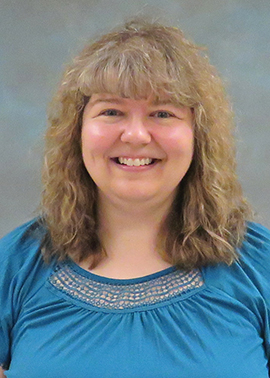 Tell us about your background.
I went to The Ohio State University College of Veterinary Medicine and graduated cum laude with my DVM in 1998. I was in private practice for 6 years before entering academia. I spent 16 years teaching physiology and molecular biology to undergraduate and graduate students at Duquesne University and, during this time, I earned graduate certificates in Shelter Medicine and Veterinary Forensics as well as a mas­ter's degree in Veterinary Forensics at the University of Florida. I also worked with many non-profit rescue organiza­tions/shelters and learned high-volume surgical techniques, eventually taking on leadership roles in multiple organiza­tions and founding my own non-profit, Frankie's Friends Cat Rescue.
How did you become inter­ested in shelter medicine?
I first witnessed HQHVSN (high-quality, high-volume spay/neuter) after two of my colleagues in Duquesne's bi­ology department and I were searching for a community partner to work with for developing a service learning-based pedagogy. Not long after, through serendipity, I became involved in an undercover investigation of a local "pseudo-sanctuary." That is when I became fully immersed in the shelter world, having to study veterinary forensics and the laws of evidence to expose the sanctuary and then becoming responsible for nearly 400 severely ill, rescued cats after it was shut down.
What are your special interests?
I am most passionate about helping community cats. There are approxi­mately 40 million community (feral and stray) cats in the U.S. and only 2% have been spayed or neutered. These cats are the main source of kittens and cats entering already overwhelmed shelters. We need to "turn off the faucet" by practicing targeted trap-neuter-return!
Tell us about a favorite case.
Well, since I often bring my work home with me, I'll talk about one of my boys, Meerkat. Meerkat was found alongside a road, starving, with severe infections of joints on all four limbs. The front limbs were terribly deformed from the infections, leaving him unable to walk. We took him into my rescue and treated him for multi-drug resistant infections. After months of antibiotics, I performed surgery on both limbs to correct the deformities and brought him home in bandages. Amazingly, he healed and ended up with use of all four limbs! He never left my house (foster fail) and is currently fat (oops) and happy!