Greetings from Nature Lane!
I arrived safely in Oak Ridge, TN with all of my gear on the evening of June 1. Packing my personal supplies took about one day, as did packing the bulk of my lab items, but somehow it seems as though I've forgotten a few things! During my time here, I'm living in the CRESO (Clinch River Environmental Studies Organization) Research Station in a wooded region outside of Oak Ridge.
CRESO is an educational research program based out of Oak Ridge/Anderson County that works with local students from middle school-undergraduate level to conduct field research on local species and ecosystems. They're usually working on several projects simultaneously involving but not limited to: rescued raptor birds, tracking box turtles, creating and sustaining small wetlands and many more! Some of the projects are executed and maintained on school grounds so they can be better incorporated into mainstream education. Even more impressively, local science & math teachers dedicate a better part of their summer break to coordinating and overseeing the CRESO program.
So why exactly did I travel 7 hours to live in the woods this summer? To conduct my own research project with the CRESO team! The "Amphibian Pathogen Project" includes monitoring pathogen presence in wild amphibians living within the CRESO wetlands. Specifically, we're looking for chytrid fungus and Ranavirus. The students and I will visit the wetlands (there are about 17) every so often and swab tadpoles, frogs and salamanders. We'll then extract DNA from the swabs in lab and I'll bring our hard work back to WEL at UIUC to see if any samples come up as positive for either disease – we're hoping none of them do! CRESO visits the wetlands Tues-Thurs so I plan to jump on board all other activities they organize the remaining days of the week.
In a nutshell, I am living away from home to obtain disease surveillance data but I also see this as an opportunity to get to know a novel community and lifestyle different from that of my own. In the few days I've been in Oak Ridge, I've met incredible people that welcome me with open arms and even excitement! Yesterday, a student brought me supplies to make my stay more comfortable demonstrating the truest form of southern hospitality.
Generally speaking, here are some of my goals for the summer:
Successfully complete data collection for the amphibian pathogen project
Learn to navigate the town of Oak Ridge – it is referred to as the "Secret City" after all!
Absorb all the knowledge I can from others around me (life lessons included)
Explore the Smoky Mountains and nearby state parks
Save the world by protecting reptiles and amphibians
These should all be feasible objectives, right? Either way, I'm ready for a summer filled with wild animals and adventurous learning! Stay tuned for updates and some geeky video blogs 🙂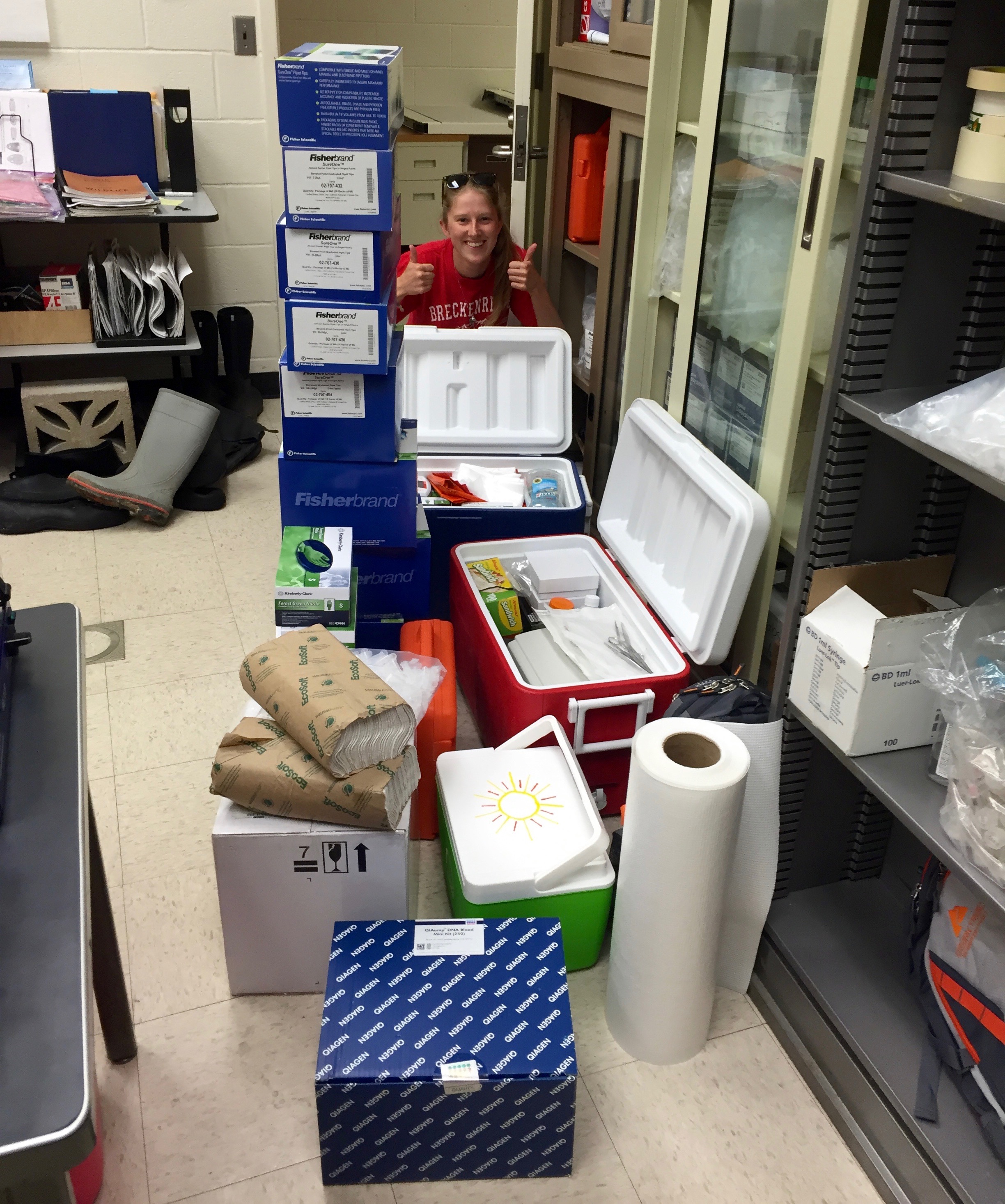 Soon-to-be third year vet student, Katie, posing with her lab supplies for the Amphibian Pathogen Project in TN!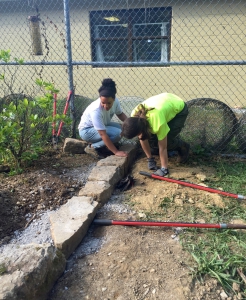 CRESO students, Trish & Morgan, help build a garden bed wall in front of the CRESO building.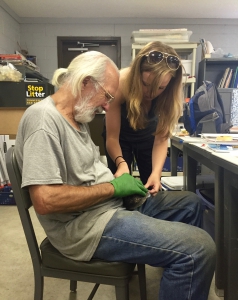 John Byrd, top dog at CRESO, glues a radio transmitter onto an Eastern Box turtle with a CRESO Project Leader, Kelsey.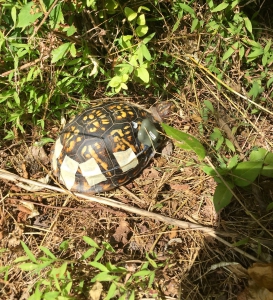 Eastern Box turtle fitted with a radio transmitter returned to the wild where it was initially found.