Rebecca Smith DVM MS PhD
Smith is just a farm girl who always had a thing for math. After receiving her DVM from Cornell (2005), she took the research route and never looked back. She prides herself on producing research that is applicable to the real world and can make a difference in peoples' lives.

Gianluigi Rossi, PhD (postdoctoral research associate)
I am a disease ecologist, using my knowledge and skills to investigate the epidemic transmission dynamics in livestock systems. My research also aims to provide solutions for epidemic prevention and control plans, which help to improve animals and humans health.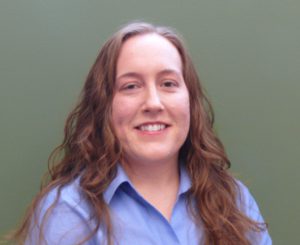 Lee Ann Lyons, DVM MPH (graduate research assistant)
Lee Ann Lyons is a Ph.D. stu
dent in the University of Illinois Pathobiology Department.  Her primary areas of interest are epidemiology of zoonotic diseases, specifically tick-borne diseases, and their relationship to public health.  Lee Ann graduated from the University of Illinois with a DVM in 2008 and an MPH in 2016.  From 2009 to 2014, she worked for the USDA in the Food Safety and Inspection Services as a Supervisory Veterinary Medical Officer.  While working for the USDA, she supervised the humane handling of production animals during the slaughter process and helped to insure the safety of the US food supply.  Lee Ann is a member of the United States Animal Health Association and the American Public Health Association.
Fun Fact: Lee Ann is also a member of the United States Bowling Congress and has been a part of a team that won the Champaign Co. Bowling Tournament.