Faculty Spotlight: Mauria O'Brien, DVM, DACVECC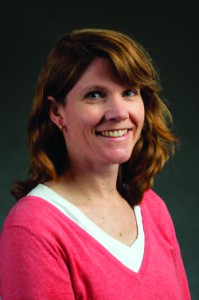 Dr. Mauria O'Brien has been a faculty member at Illinois for about seven years. She is a clinical associate professor of veterinary clinical medicine and helps oversee the Emergency Room and Intensive Care Unit at the Veterinary Teaching Hospital. Dr. O'Brien's research interests involve investigations into the role of vitamin D as it pertains to immune health.
What is your favorite thing about being an emergency veterinarian?
Like Forrest Gump said about that box of chocolates: You never know what you're gonna get. I like the variety of emergency medicine and never knowing what's coming through the door. This specialty keeps you on your toes and is always a challenge.
What are you speaking on or publishing about recently?
Our present research encompasses coagulation, blood transfusions, and vitamin D. The latest in human medicine centers on the worldwide epidemic of hypovitaminosis D and how that can affect the immune system. My present research involves studying vitamin D levels in dogs with Blastomycosis.
Do you have one thing that you think practitioners should be most aware of related to your profession?
The American College of Veterinary Emergency and Critical Care is relatively new, so many practitioners are unaware that we are a specialty like surgery or internal medicine. We are always available for consultation if a practitioner has questions about an emergent or critical case.