"Achieving Proficiency through Practice"
The Clinical Skills Learning Center has been an integral component of the Illinois Veterinary Professional Curriculum since 2009. With 24-hour student access, staffing by experienced veterinary professionals, and models and mannequins to teach a wide range of clinical skills, the Illinois facility is among the most comprehensive in the world.
The Clinical Skills Learning Center allows students to learn and practice fundamental technical skills early in the curriculum, under the guidance of experienced coaches.
First Year
Skills taught during VM 601: Mid-October through the end of Fall Semester
---
Surgical Prep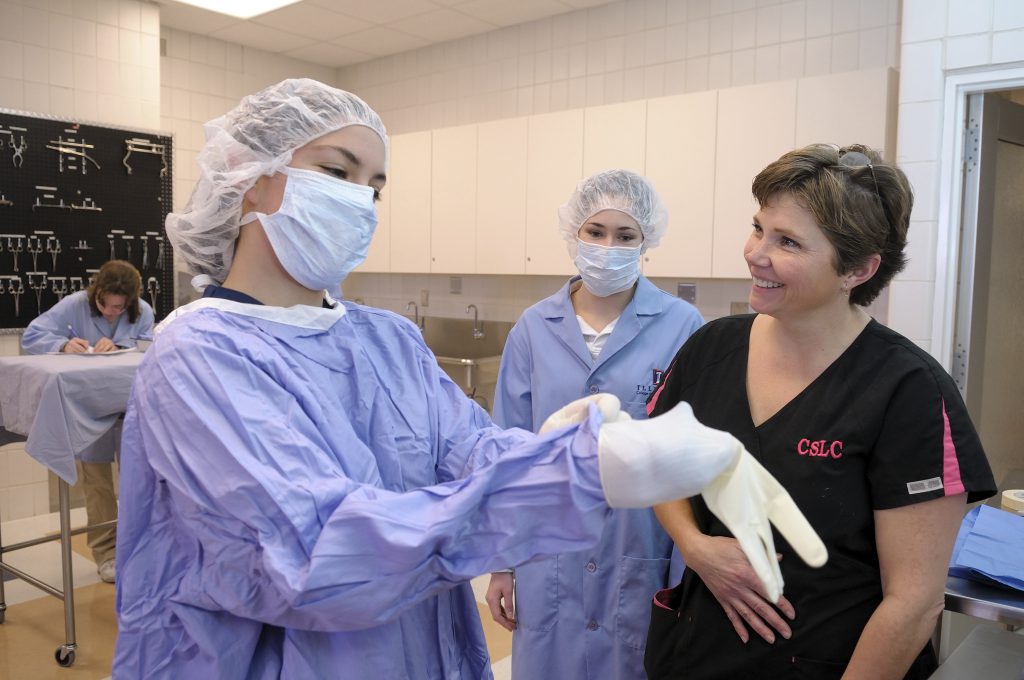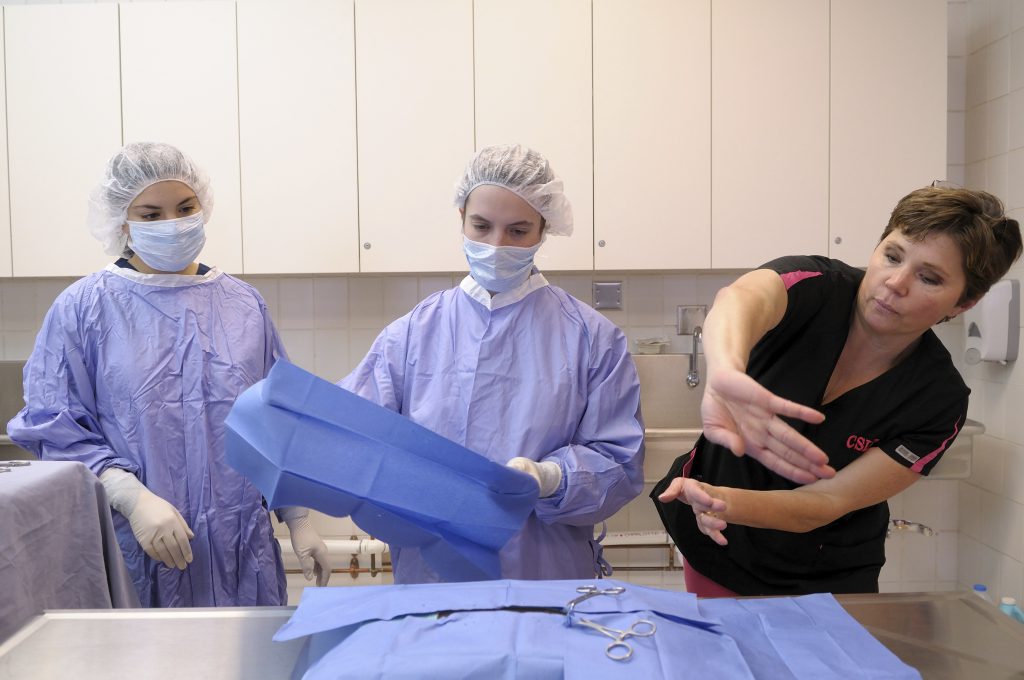 ---
Suturing
---
Physical Exams and Restraint
---

---
Emergency
---
Anesthesia
---
Second Year
Skills taught during VM 606: first 7 weeks of Spring semester with OSCE exam week 8
---
Surgical Prep


---
Suturing
---
Physical Exams and Restraint

---
Communication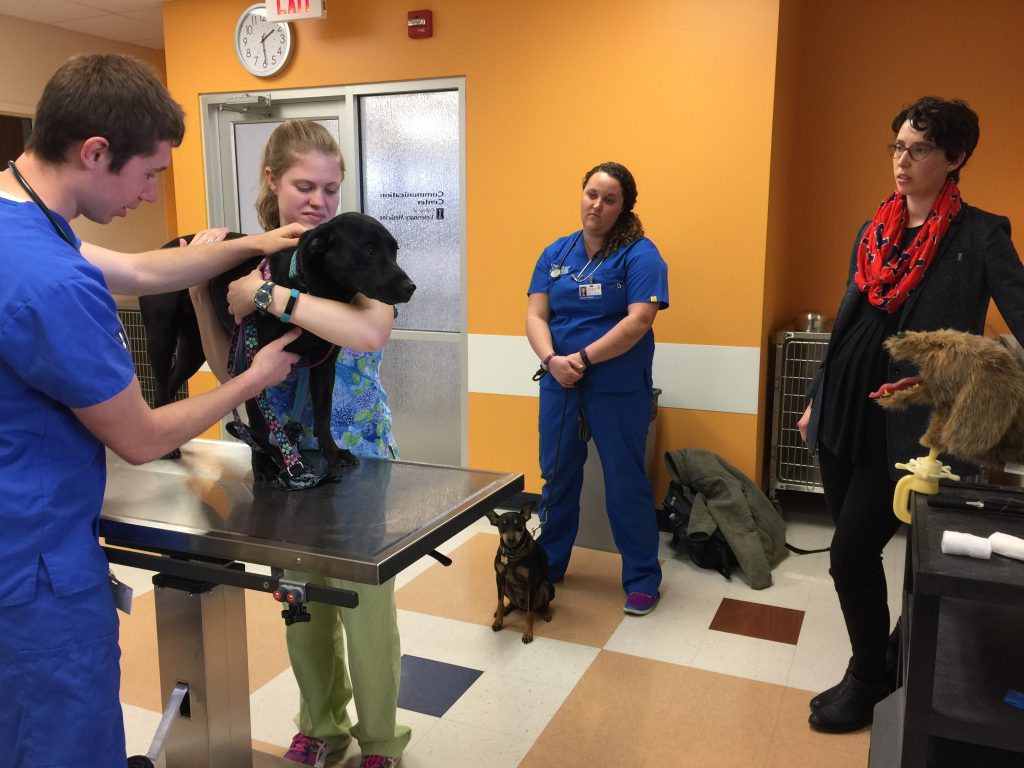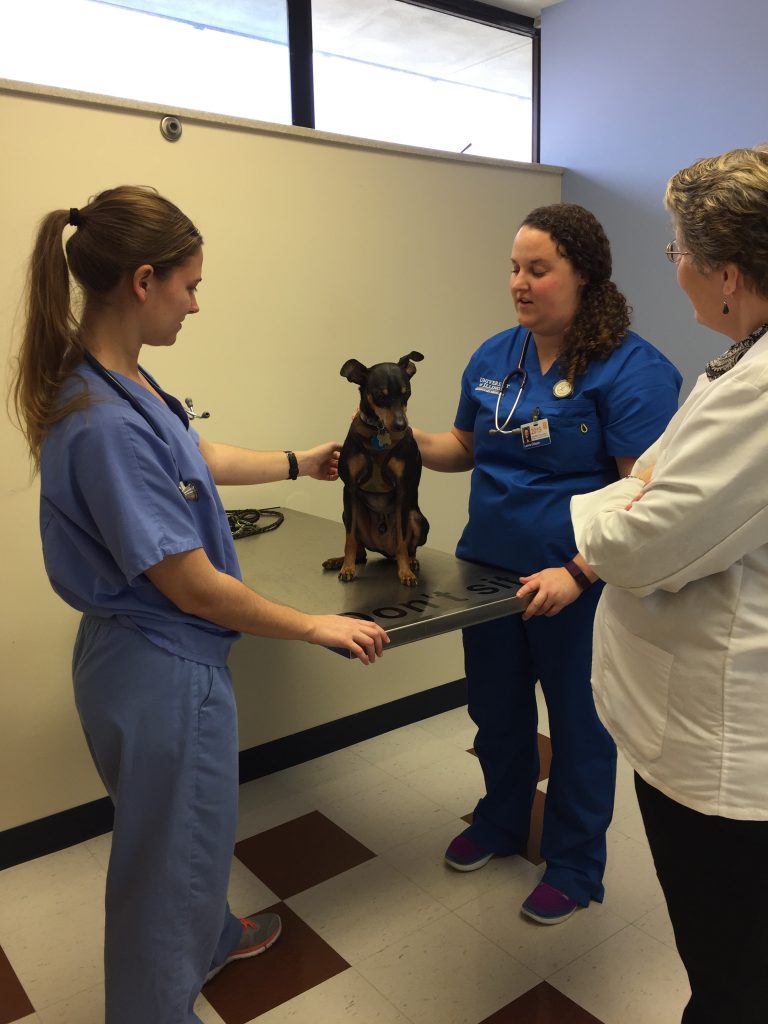 ---
Third Year
Activities
---
Fourth Year
Clinical Rotations
---
Intern and resident welcome week training
---
Students take objective, structured, clinical examinations (OSCEs) at the Clinical Skills Learning Center to assure they have achieved the competencies needed to successfully advance in the curriculum. OSCES are administered to all Illinois students during the second and third year of the curriculum.
Outreach
Resources for Clinical Skills Training
For the past 5 years, when candidates were asked why they chose to apply to Illinois, the new curriculum (27.4%) was the most common answer given during interviews
Small animal models and skills. Feline and canine CPR mannequins, intubation trainers, models for venipuncture (jugular and cephalic), thoracentesis, bandaging, positioning for imaging, catheter placement, flexible and rigid endoscopy, and more.
Large animal models and skills: Equine colic simulator, dystocia calf model, equine and bovine pregnancy palpation simulators, dehorning, castration, restraint, animal identification, oral medication delivery, epidural and CSF tap, transtracheal wash, and more.
Sterile preparation for surgery, suturing simulators for large and small patients, anesthesia equipment.
Communications skills center with four mock exam rooms equipped to record students as they respond to simulated encounters with clients.