Comparative Biosciences Graduates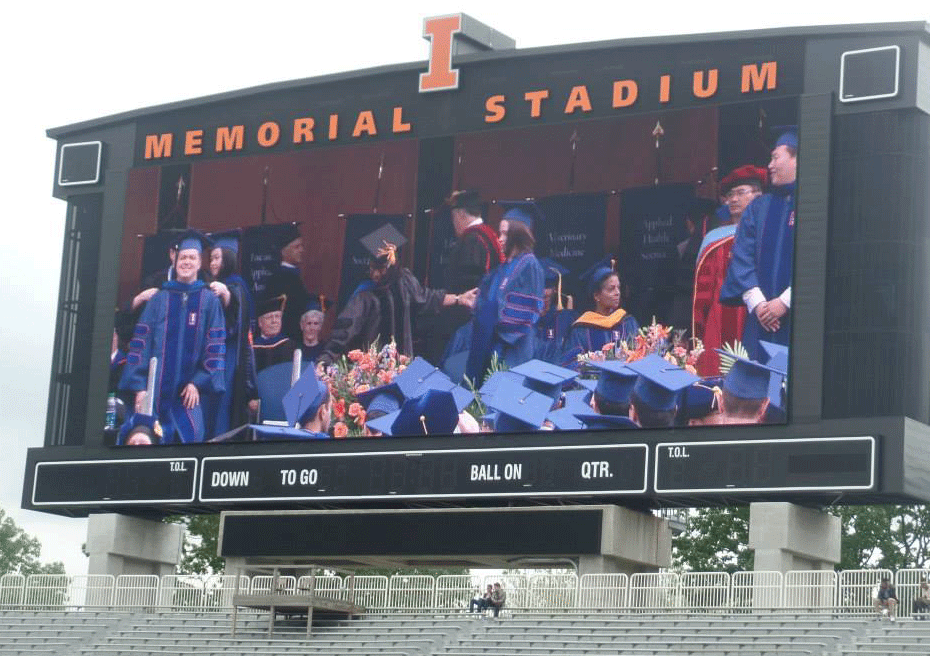 On May 15-16, the department celebrated its new graduates.
Joe Cacioppo received his PhD following work with Jay Ko, and is heading back to complete the DVM degree. In the photos below to the left is Joe, Duncan Ferguson, Jay Ko, and Jodi Flaws preparing for the College ceremony on Friday.
Associate Professor Levent Dirikolu carried the gonfalon for the College at the Memorial Stadium ceremony on Saturday (below left).   Patrick Hannon received his Ph.D. and attended both ceremonies.  He's shown with his mentor, Jodi Flaws, with Alma Mater, and even on the Memorial Stadium Jumbotron (on left). We're assuming that Jodi was behind him doing the hooding job!  And Lana Fagman (not shown) received her M.S. degree.  All new graduates completed dissertations in reproductive biology, and all of them are from Chicagoland!