Alumni Spotlight: Erin Lowe (DVM '04)
In this spotlight series, we are featuring alumni speakers who are presenting at the 2016 Fall Conference for Veterinarians. Register now for Fall Conference or view other alumni speaker profiles; more will be added each week leading up to the conference!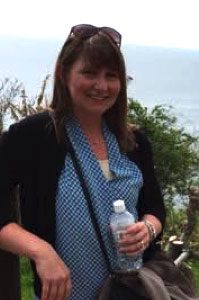 Erin Lowe (DVM '04)
Technical Manager – Solutions Team
Boehringer Ingelheim Vetmedica, Inc.
Fall Conference Presentation
Illinois Swine Health Network
How long have you held your current position?
Three years.
What are you looking forward to at this year's Fall Conference?
Catching up with colleagues.
What is the most memorable/unique aspect of your career so far? Or, what are you most proud of in your career?
I get to travel nationally and internationally with my career.  I've had opportunities for quick trips to places like Maine, Spain, and Vietnam and for longer stays in places like Brazil and Japan.
What do you enjoy doing outside of work?
Cooking, traveling to new places, and hiking or otherwise spending time outdoors.
Do you have any animals?
No, not unless you count my husband's bird dog.
Besides speaking at this year's Fall Conference, how do you stay connected to the College of Veterinary Medicine?
My husband is a faculty member. It is hard not to stay connected.  🙂