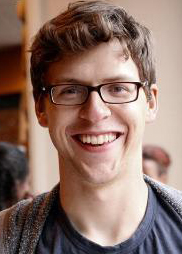 Matt Holland 
Matt is a fourth-year student in the College of Veterinary Medicine (DVM 2017), president of the Student American Veterinary Medical Association, and president of the Public Health Association. He is also working towards a Master of Public Health at the University of Illinois at Chicago (MPH 2018).
---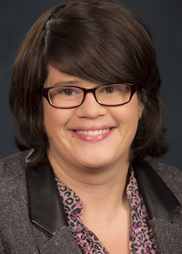 Lynsee Melchi
Lynsee is a fourth-year College of Veterinary Medicine (DVM 2017) and Master of Public Health (MPH 2018) student. She is the Class of 2017 representative for the Illinois State Veterinary Medical Association, vice president of the Animal Welfare Club, secretary of the VOICE: Veterinary Students as One in Culture and Ethnicity club, and an Inclusive Illinois representative for the college. Lynsee is interested in large animal medicine in the context of international and public health initiatives.
---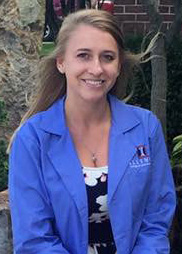 Jen Tito
Jen is a first-year College of Veterinary Medicine (DVM 2020) student. She completed her undergrad at the University of Wisconsin-Whitewater. Jennifer is a member of the service fraternity Omega Tau Sigma, the Veterinary Student Outreach Program, and Wildlife Disease Association. She is still figuring out what she wants to do but hopes to work within a specialty and possibly travel to help animals in other countries.
---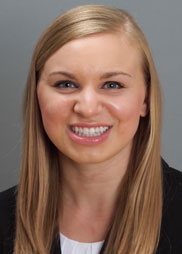 Sarah Wright
Sarah is a first-year College of Veterinary Medicine (DVM 2020) student. She is the Class of 2020 Student Representative for the Veterinary Medical Alumni Association. Sarah is also involved in the Non-Traditional Species Club, Omega Tau Sigma International Veterinary Fraternity, the Veterinary Business Management Association, and the Wildlife Medical Clinic at Illinois. She is interested in aquatic animal medicine, especially as it relates to One Health.
---
Blogging Alumni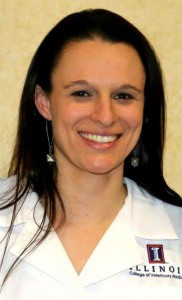 Dr. Nicki Rosenhagen
Nicki graduated from the University of Illinois College of Veterinary Medicine in May 2015. She worked as an intern at the U of I Wildlife Medical Clinic in 2015-16 and is pursuing a master's degree in veterinary clinical medicine. She has been working with wildlife for nine years, including as a wildlife rehabilitator on the west coast. Nicki hopes to one day establish a wildlife hospital outside of the United States in an area of need and develop education and conservation programs for students and the public.